Background Image Alternative Text: decorative
We will use a combination of physical distancing, face coverings, enhanced ventilation, and sanitization to facilitate the safest environment possible for faculty and students for in-person classes.
Background Image Alternative Text: waiting for s.m.a.r.t. bus with face mask
Beginning June 2, 2021, employees and students are no longer required to wear a mask when indoors, including classrooms, if fully vaccinated. Anyone who is not fully vaccinated should continue to wear a mask while in classrooms, teaching laboratories, and studio settings. We encourage everyone to be supportive of those employees or students who need to or choose to continue to wear a mask.
Background Image Alternative Text: drill field usa flag flying on pole in center
Change in Academic Calendar
With the approval of Mississippi's Institutions of Higher Learning Board of Trustees, Mississippi State has modified its Fall 2020 academic calendar. Classes will begin Monday, August 17. Fall Break is eliminated. Final exams will begin November 18 and conclude November 23. Commencement will be held on Wednesday, November 25.
This change in the academic calendar will reduce the need for travel by our students and limit the likelihood of the virus being brought back to campus after fall break or Thanksgiving. We strongly urge all students to minimize or eliminate out-of-town travel during the fall semester to minimize exposure, and bringing the virus back to our campus.
Classroom Density
A thorough evaluation of all space on campus that could be used for in-person class instruction has been completed. No more than 50% of room capacity will be used for in-person instruction, and in most cases it is much less than 50%. We have added a number of non-traditional classroom spaces in order to maximize the physical distancing of students.
Time Between Classes
The time between classes has been extended to allow for 20 minutes versus the normal 10/15 minutes so that students have the time to move between classrooms, and to clear classrooms before the next class comes in, thus avoiding or minimizing congestion.  This should allow for more free flow between classes and less congestion in hallways and building entrances/exits.
Continuous Remote Learning
Colleges and departments have developed plans for a mixture of in-person, hybrid, and remote instruction. In-person, hybrid, flipped, and online determinations are made to best meet educational needs safely. Continuous remote delivery will be facilitated for all classes to ensure the ability for students to remain on their academic pathways even if they choose not to return to campus in the fall or in the event that the University must halt in-person instruction at some point during the course of the semester. Additionally, we will actively encourage students who may be feeling unwell to stay home rather than attend an in-person class given the availability of their course content online.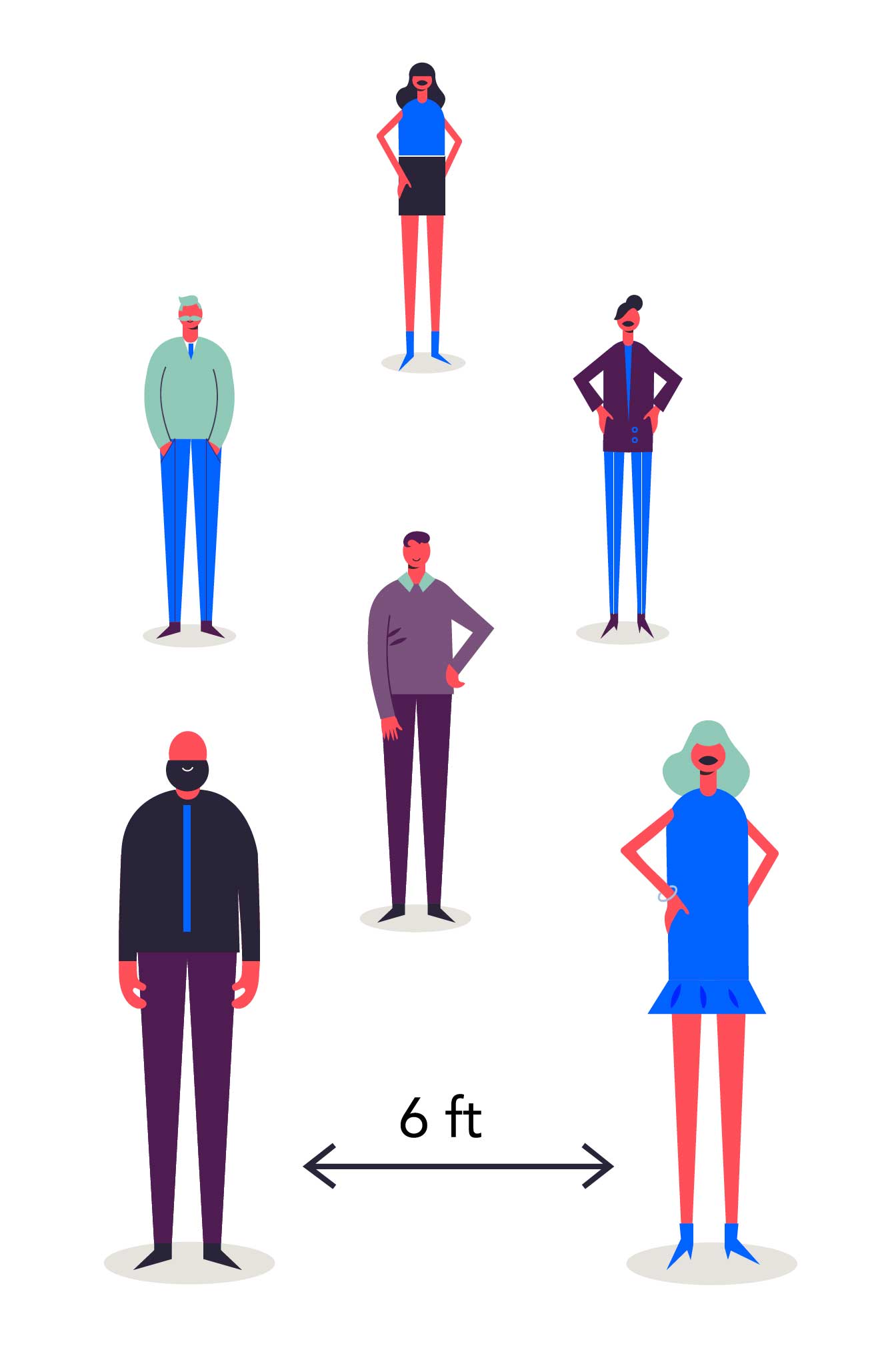 A number of factors went into the decision to bring students back for face-to-face instruction, albeit in a very different form. These included:
Being on campus is by far the safest place for many of our students. On campus, we have structures in place to mitigate risk including availability of face coverings, policies to support wearing them, physical distancing guidelines, consistent sanitization procedures, and a plan for monitoring.

Being on campus is the best place to be for our students emotionally, both from the obvious dangers of social isolation created in an exclusively online environment. Social isolation is a very real challenge for students, faculty, and staff. This will only become worse with an extended time through the fall. One in five college students say their mental health has significantly worsened during the coronavirus pandemic, according to an April survey of more than 2,000 students conducted by the nonprofit Active Minds. Related to mental health services, for in-person care our Student Counseling Service and psychiatrist are well utilized. When we transitioned to online mental health services in the spring, students largely did not use these services. This can be attributed to two things, first the preference for in person engagement when dealing with mental health [or other serious issues] concerns and that many students do not want their parents/families to know they are seeking mental health support due to the stigma often associated with mental health issues.

Being on campus is the best means of providing technology and resources to our most vulnerable students – primarily the availability of reliable Internet service. Mississippi's rural broadband deficiencies are well-documented and creates real hardship on our students and their families in an online-only environment. There is no substantial "quick fix" to this hurdle.

Having students sit out a semester or year will have a lifelong impact on their careers and personal lives and increases the possibility that the student will not enroll in college at all - disproportionately impacting our most economically at-risk students

IHL has instructed institutions to accept students onto our campuses this fall. Thus, we are working to meet that expectation in as safe a manner as possible.

Online-only students were not eligible for CARES Act funding in the spring, and we would expect the same in the fall.

Food, housing, mental health services and medical care is available to all students, and that is not necessarily the case for our most vulnerable students if they are not on campus. We know approximately one-third of our students have basic needs insecurity [food, housing, healthcare] and while on campus, all these services are readily accessible.

Work study and other employment opportunities that help students finance their educations and pay their living expenses are not available for students when online instruction is the only option.

It is MSU's obligation to educate our students, and as a land-grant institution we must remember that a holistic approach to that mission is only accomplished through on-campus experiences.

Despite best efforts, hands-on, experiential learning is simply not sufficiently translated into an online-only format.  MSU prides itself in providing those experiences extremely well, and our students lose something significantly when they aren't provided that experience.

Progress for graduate student research will be substantially hampered if we go through the fall semester in an online-only format.

Students and parents have indicated a strong preference for face-to-face instruction. If we shift to all-online, we run the very real risk of losing several thousand students. At around an 18:1 student-to-faculty ratio, it is very easy to calculate what losing that many students could mean in terms of faculty and staff reductions.

Our students are the lifeblood of the Starkville economy. We have begun seeing business closures, and that would dramatically accelerate if we went online-only in the fall. The likely economic impacts of not bringing students back would be severe and will impact the quality of life for virtually everyone in the community.

Resident students and visitors who come to Starkville generate an estimated total of $491.1 million in spending.  If students did not return to campus, the loss of nearly $500 million in student and visitor spending would result in estimated losses of $34.7 million in local area sales taxes, $10.8M in state income tax revenues, and an estimated loss of $4.7M in other local tax revenues.
Based on what we know now, those at high-risk for severe illness from COVID-19 are people aged 65 years and older, people who live in a nursing home or long-term care facility, and people of all ages with underlying medical conditions.
For a complete list of serious underlying medical conditions: CDC's People at Increased Risk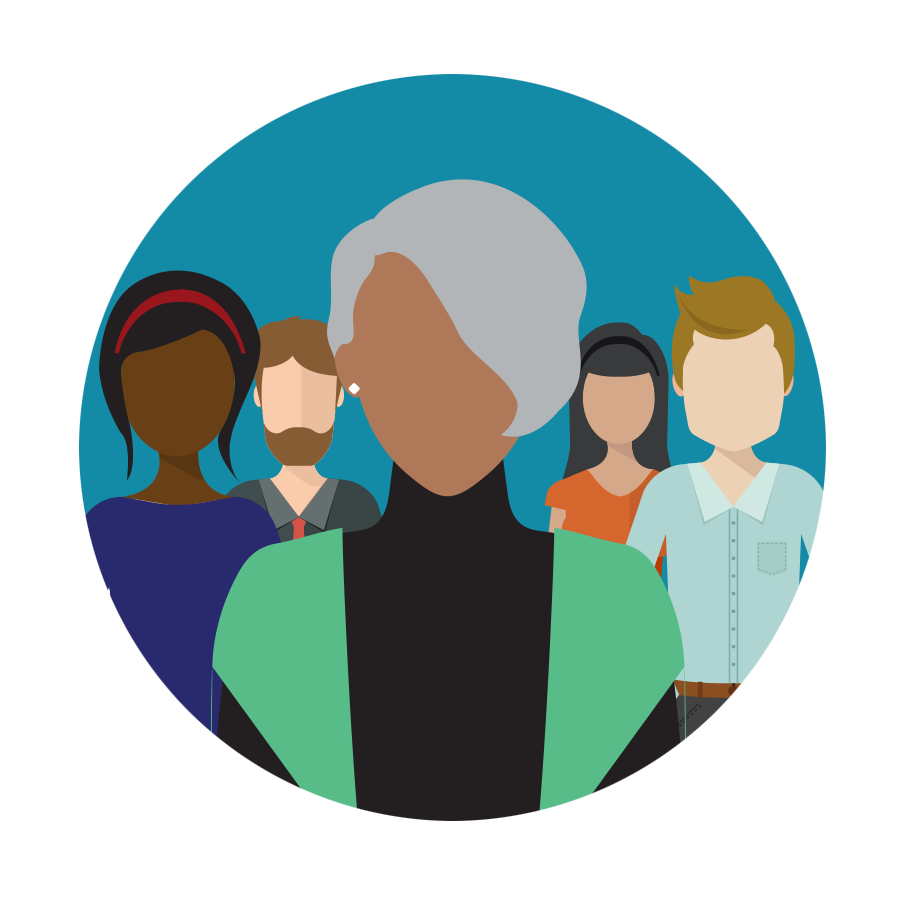 Research and Laboratory Protocols
Research Activities
Research activities, labs and facilities may resume operations if university safety protocols and physical distancing requirements are met. The guiding principles for operation include the following: 
Promote and enforce physical distancing in all areas: offices, centers, labs, training rooms, meeting areas, common areas, and outdoor activity areas. The recommended space for physical distancing remains at 6 feet. 
Face coverings are required in all laboratories and research facilities per university guidelines. 
It is the responsibility of the PI and/or supervisor managing the facility to adjust operating procedures to be consistent with university guidelines and appropriate for the research activity. 
All standard operating procedures and protocols for lab/facility safety must be maintained. 
Ensure frequent hand washing and make hand sanitizer readily available. 
Clean and disinfect high touch areas often. 
Monitor your own health and make sure everyone understands to stay home if they do not feel well. 
Be ready to adjust or adapt lab procedures. Research guidance may change as conditions change.
Supervisors are responsible for training and communicating all safety requirements to those using the facility. Supervisors and PIs are responsible for staffing to maintain physical distancing guidance. 
Post clear instructions/expectations to support your particular needs. 
Communicate the expectations. Hold virtual meetings to discuss protocols. Post procedures in visible locations. Make frequent spot visits. Consider holding monthly virtual meetings to promote ongoing awareness and ensure compliance.
If your situation is such you are unable to adapt and adjust while meeting the physical distance guidelines, please discuss with your Associate Dean for Research or ORED administrator.
Considerations for Meeting the Guidance
Physical Distancing 
Determine the maximum occupancy allowing for social distancing (6 ft. distancing) and post signs. 
Minimize physical interactions through strategies such as shift-work and alternate-day scheduling. Modification may include staggering or alternating work schedules, supporting telework schedules, or some hybrid approach. 
You may need to rearrange spaces, remove chairs as a physical indicator of the number of people allowed in a room or space, or close break rooms to minimize the opportunity for people to congregate. 
Consider designating one entrance for ingress and one entrance for egress and establish traffic flow patterns to minimize close proximity to others during entry and exit. 
Consider floor markings as visual cues for spacing. 
Do not use shared office or break areas unless social distancing can be maintained according to the guidelines established for each facility. 
Assign work areas such as a desk or bench to specific individuals to minimize sharing. Each researcher must use only their assigned work area. 
If exceptions to physical distancing are necessary based on the type of work required, list those activities and provide clear procedures for such activities. Monitor such activities on a regular basis to ensure compliance with PPE requirements.
Frequent Cleaning and Disinfecting 
Ensure regular disinfection of all touch points, such as door handles, faucet handles at workspace sinks, switches, keyboards and other common equipment. Surface disinfection should occur before and after use to ensure disinfection is complete. 
Limit the use of shared items when at all possible: pens, notebooks/logbooks, lab tools and hand-held equipment, etc. To the extent possible each person should have their own items that are not shared. 
Place a box with disinfecting supplies in each lab. Place instructions for use in the box. 
Establish procedures for individuals to use shared equipment that include disinfecting procedures and 
PPE requirements for accessing, using and cleaning the equipment. 
Plan for surface cleaning and disinfection between occupants using common workspace and equipment. You may have to organize new schedules with assigned times for access to space and use of equipment. 
Communicate the disinfecting procedures during training. 
Plan for and communicate personal hygiene practices: frequent handwashing; how to properly wear and dispose of gloves, proper use of face coverings or shields, etc. 
Human Subject Research
For the duration of the pandemic, human subject research shall remain the most restrictive and should continue to be done remotely when at all possible. 
On July 6, MSU began allowing face-to-face interactions for human subject research to resume given the following safety guidelines are strictly applied. Approval is required by the Office of Research Compliance using the Request Form found on the Office of Research Compliance website. Please contact the Office of Research Compliance for more details. 
Require all subjects and research personnel to wear facial coverings. 
Postpone study visits for participants in a high-risk category (older adults and people of any age who have serious underlying medical conditions). Refer to CDC guidance for a full list. 

Implement participant screening regarding symptoms and contact with COVID-19 patients to minimize exposure risk (such screening questions do not require IRB approval as long as the data will not be added to the research data set). Refer to CDC guidance for COVID-19 symptoms.

The following questions are recommended for screening:

In the past 2 weeks, have you been in close contact with anyone with confirmed COVID-19 virus who is still in their isolation period or still has symptoms? 
In the last 2 weeks, have you been in close contact with anyone who is currently awaiting their COVID-19 test results? 
Have you had a fever and cough within the last 24 hours that you cannot attribute to another known health condition? 
Have you had a shortness of breath within the last 24 hours that you cannot attribute to another known health condition? 
Do you feel generally unwell for any reason? 

For example, do you have new unexplained muscle aches, new sore throat, new GI distress or other new changes in your health that you cannot attribute to another known health condition or specific activity? 

Ensure that hand sanitizer and/or hand washing facilities are readily available. 
Establish rigorous disinfecting protocols for any equipment, manipulatives, or other study materials that will be used by multiple participants. 
Schedule appointments to not overlap with those of other subjects and disinfect between appointments.