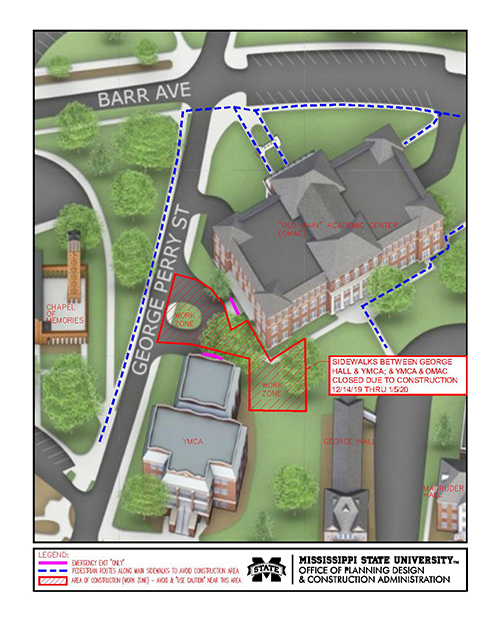 Due to construction between Old Main Academic Center, the YMCA Building and George Hall, sidewalks between those buildings will be temporarily closed beginning Saturday [Dec. 14] at 7 a.m. The sidewalks should reopen on Jan. 5, 2020.
Please use alternate sidewalk routes and entries into the buildings to avoid this area.
We apologize for the inconvenience of the closure, and appreciate your patience and support.
Questions may be directed to the Facilities Management Service Desk at 662-325-2005.