February 8, 2020




7:30 pm
About this event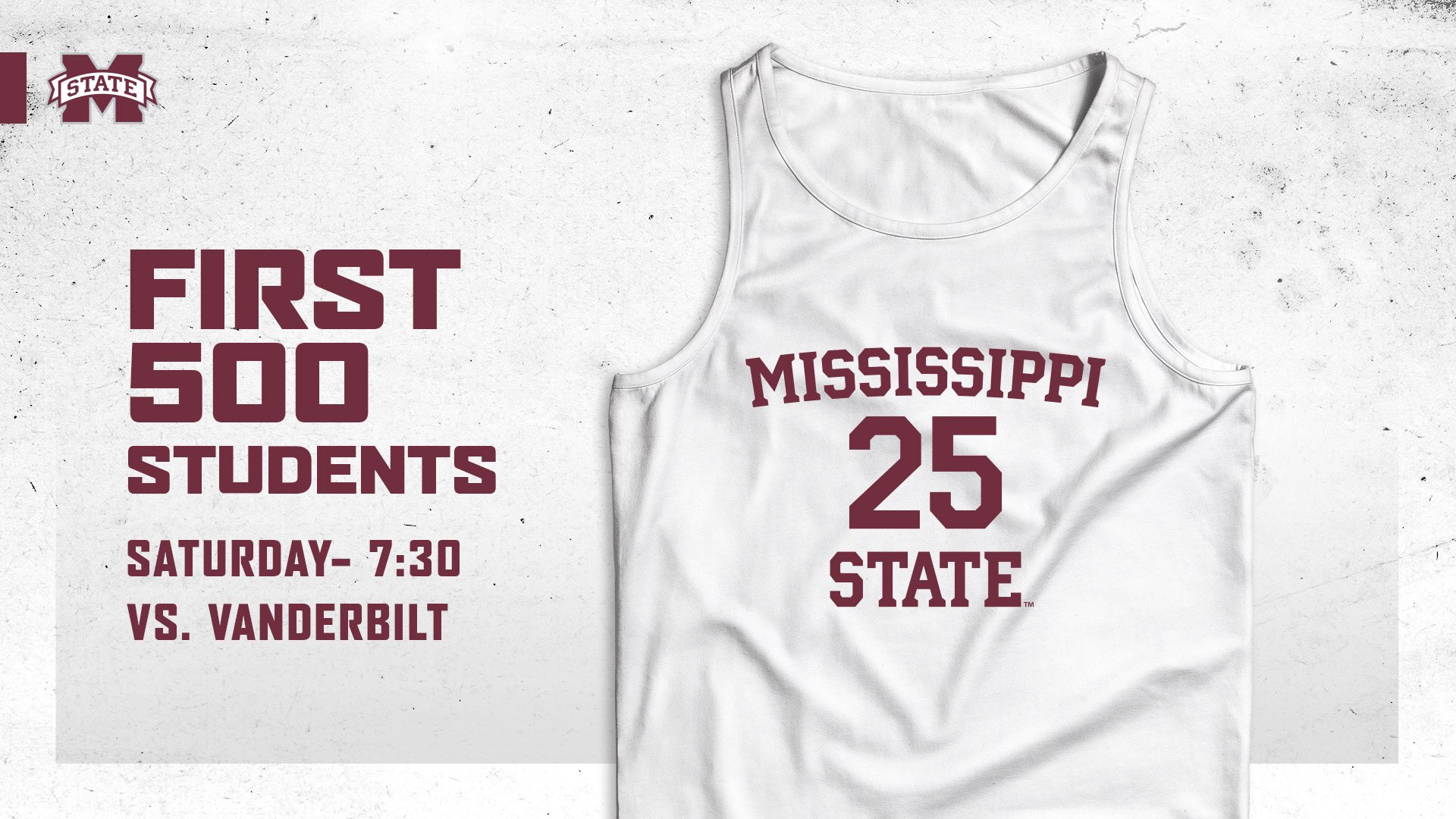 Join Coach Ben Howland and his Mississippi State men's basketball team as they take on the Vanderbilt University Commodores in a Southeastern Conference match-up at Humphrey Coliseum!
Purchase Maroon Memory experiences on your mobile device at HailState.com/memories!
Reminder: Clear Bag and Metal Detector Screening policies in effect  
Free admission for MSU students with current I.D.   
WHITE-OUT GAME - Fans wear white!
GIVEAWAY: Free White-Out T-shirts for the first 500 students  
Free Bully's Kidz Kourt for kids ages 12 and under in Mize Pavilion Practice Gym  
DOUBLE Hail State Rewards Points - Up to 275
Up to 150 Bully's Kids Club points  
For ticket purchasing information, call 1-888-GO-DAWGS or visit HailState.com/tickets.
The game will be televised on the SEC Network.
Follow on Facebook, Twitter and Instagram for updates.
Hail State and Go Dawgs!
Details
Location
Humphrey Coliseum - 55 Bailey Howell Drive, Mississippi State, MS 39762
Additional Information
If you require special assistance relating to a disability, email marketing@athletics.msstate.edu.