State Spotlight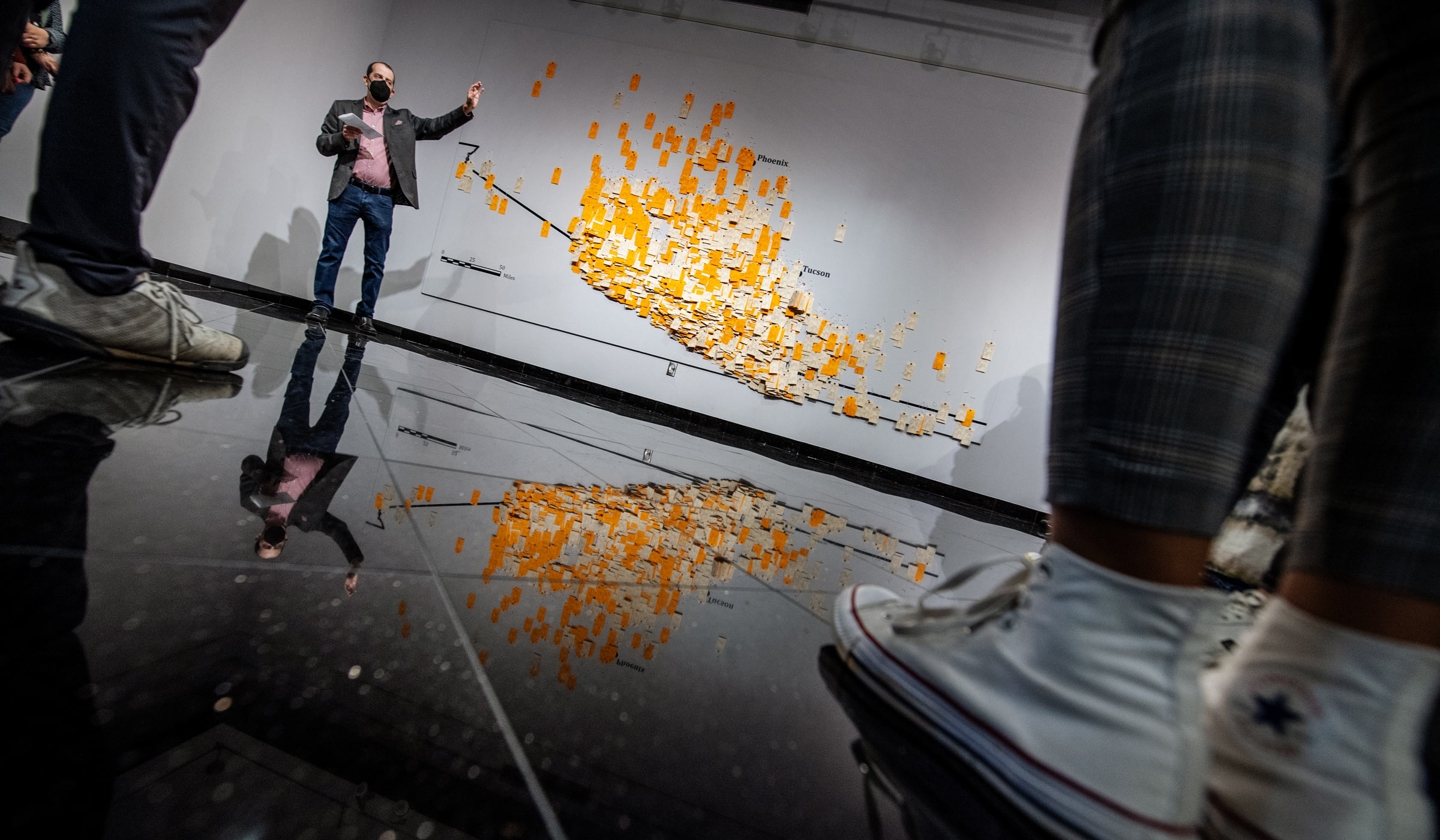 Image Alternative Text: Framed by the feet of gallery opening attendees in the foreground, Anthropology professor David Hoffman speaks in front of the orange and manila Hostile Terrain 94 tags, which are pinned to the wall of the Colvard Union Gallery.
Go to page for Hostile Terrain.
David Hoffman, associate professor in MSU's Department of Anthropology and Middle Eastern Cultures, welcomes visitors to the opening of the Hostile Terrain 94 exhibit on Thursday [Sept. 16]. The exhibit, directed by University of California, Los Angeles anthropologist Jason De León, is composed of over 3,200 handwritten toe tags that represent migrants who have died trying to cross the Sonoran Desert of Arizona between the mid-1990s and 2019. Located in the Union Art Gallery on the second floor of MSU's Colvard Student Union, the exhibit will be on display through Oct. 15. De León will give a keynote lecture on Oct. 1 at 6:30 p.m. in the auditorium at Old Main Academic Center.
Sep 17, 2021 | Photo by Megan Bean