February 14, 2020




1:00 pm
About this event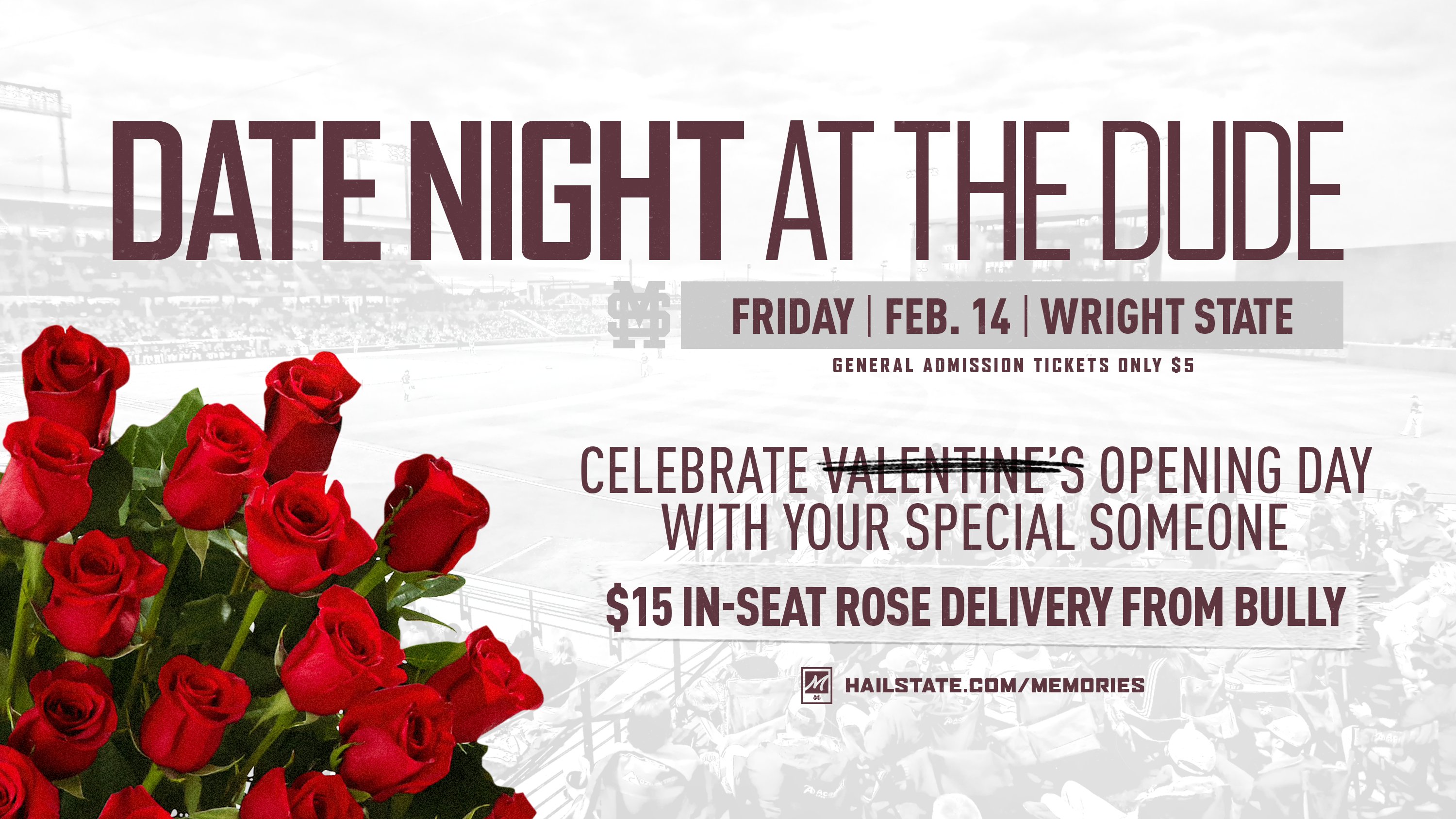 Join Coach Chris Lemonis and his MSU Diamond Dawgs as they open the 2020 season against the Wright State Raiders at Dudy Noble Field!

 Free admission for MSU students with current I.D.
Other tickets: 1-888-GO-DAWGS or www.HailState.com/tickets

Purchase exciting Maroon Memories experiences (including the Valentine's one above) at www.HailState.com/memories!

GIVEAWAY: Free "DUDES" T-shirts for first 1,000 students
(must check-in at Hail State Rewards tent in right field)

DOUBLE Hail State Rewards points - Up to 275

 Up to 150 Bully's Kids Club points  
Details
Location
Dudy Noble Field - 145 Lakeview Drive, Mississippi State, MS 39762
Additional Information
If you require special assistance relating to a disability, email marketing@athletics.msstate.edu.