February 27, 2020




to February 28
About this event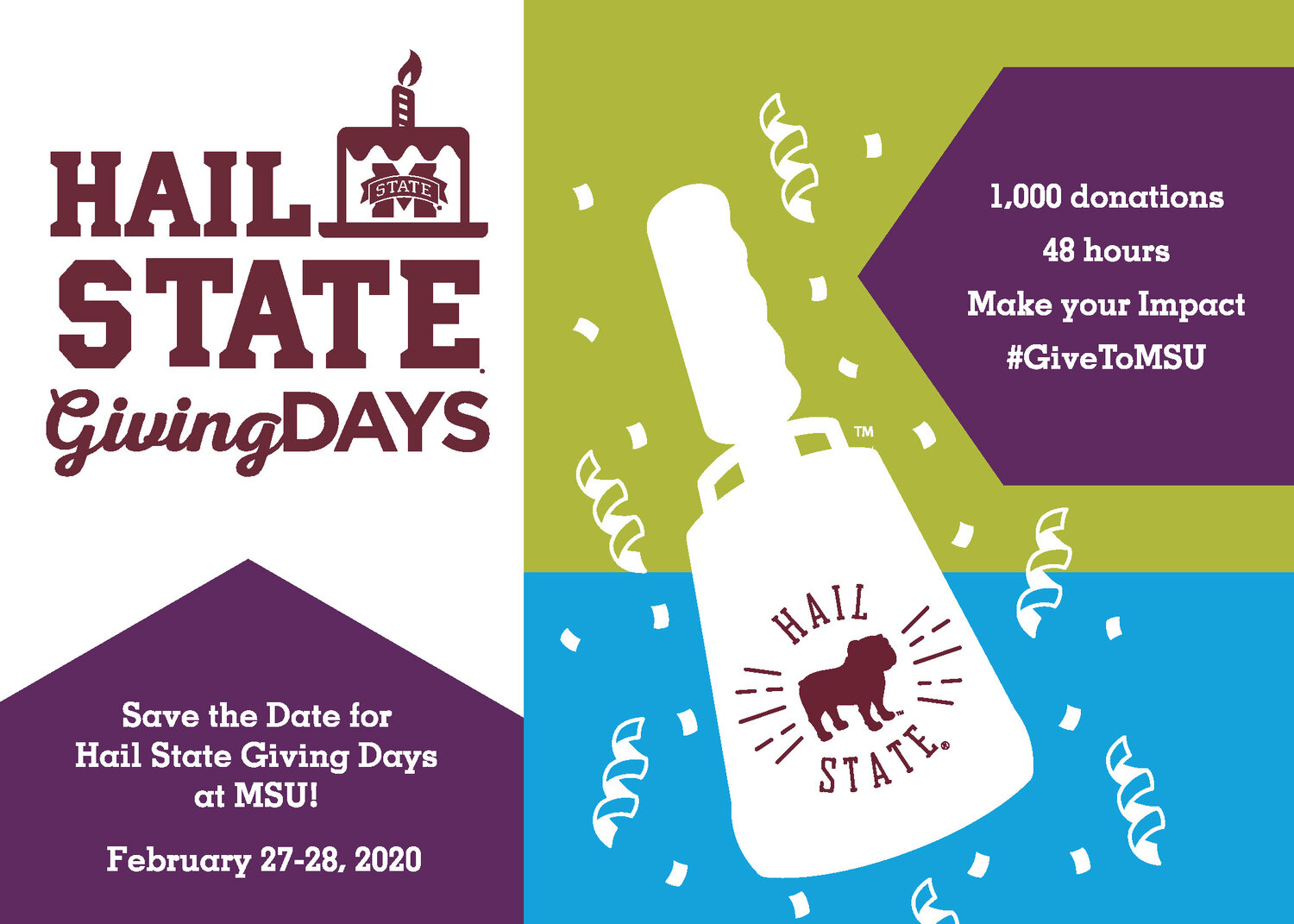 Join the Bulldog family as we come together to #GiveToMSU!
With a goal of 1,000 donations in 48 hours, Hail State Giving Days gives Bulldogs across the world an opportunity to make a gift of any size that will enhance educational opportunities for MSU students.
Special giveaways will be up for grabs, so follow the action on Facebook, Instagram and Twitter and help spread the word on social media using #GiveToMSU and #HailStateGiving.
Click here to donate.
Hail State!
Details
Location
Online (minimum $10 donation)
Primary Sponsoring Organization
MSU Foundation/Office of Annual Giving
Sponsoring Organization's Web Site
Contact Name
Georgia Carter