January 15, 2020




11:45 am to 1:00 pm
About this event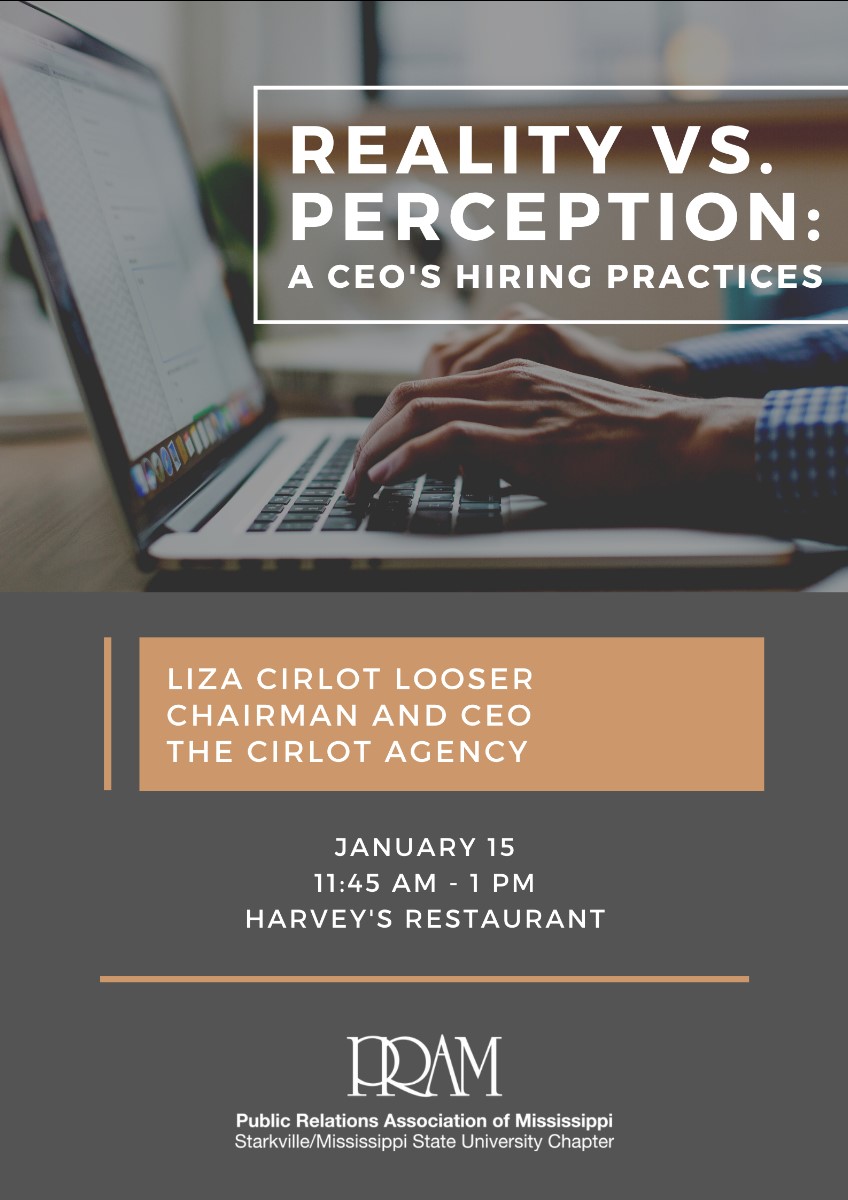 Today's hot economy offers excellent employment and career opportunities for public relations students and professionals alike, but there are some key "lessons learned" all professionals need to know in order to advance their career. 
Come hear what Liza Cirlot Looser, chairman and CEO of The Cirlot Agency, looks for when she is hiring talent for her agency!
Details
Location
Harveys - 406 Hwy 12 East, Starkville, MS 39759
Cost
Free to attend; lunch may be purchased
Primary Sponsoring Organization
Starkville-MSU Public Relations Association of Mississippi Chapter
Sponsoring Organization's Web Site
Additional Information
For more than 25 years, the Starkville-Mississippi State University Chapter of the Public Relations Association of Mississippi has provided expertise, inspiration and professional development opportunities to public relations practitioners and students. Follow on Facebook and Twitter (@StarkvillePRAM) and Instagram (@starkville_msu_pram).