February 21, 2020




1:00 pm to 2:15 pm
About this event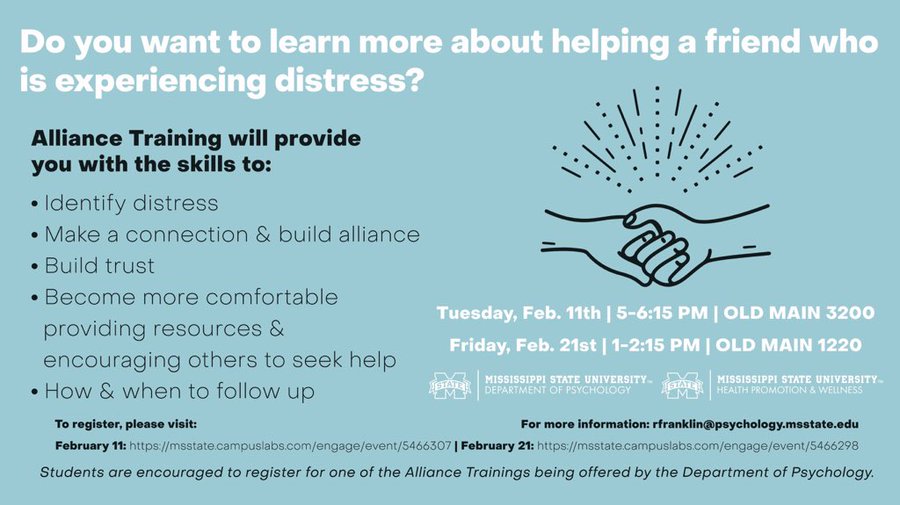 Click here to register for this training!
Details
Location
Room 1220 at Old Main Academic Center - 260 Barr Ave., Mississippi State, MS 39762
Additional Information
MSU Student Counseling Services also is available to support any students who need assistance. The center is open Monday-Friday, 8 a.m.-5 p.m., for walk-in appointments, and counselors are on call 24-hours a day. Services can be accessed by calling 662-325-2091.