March 7, 2020




to March 08
About this event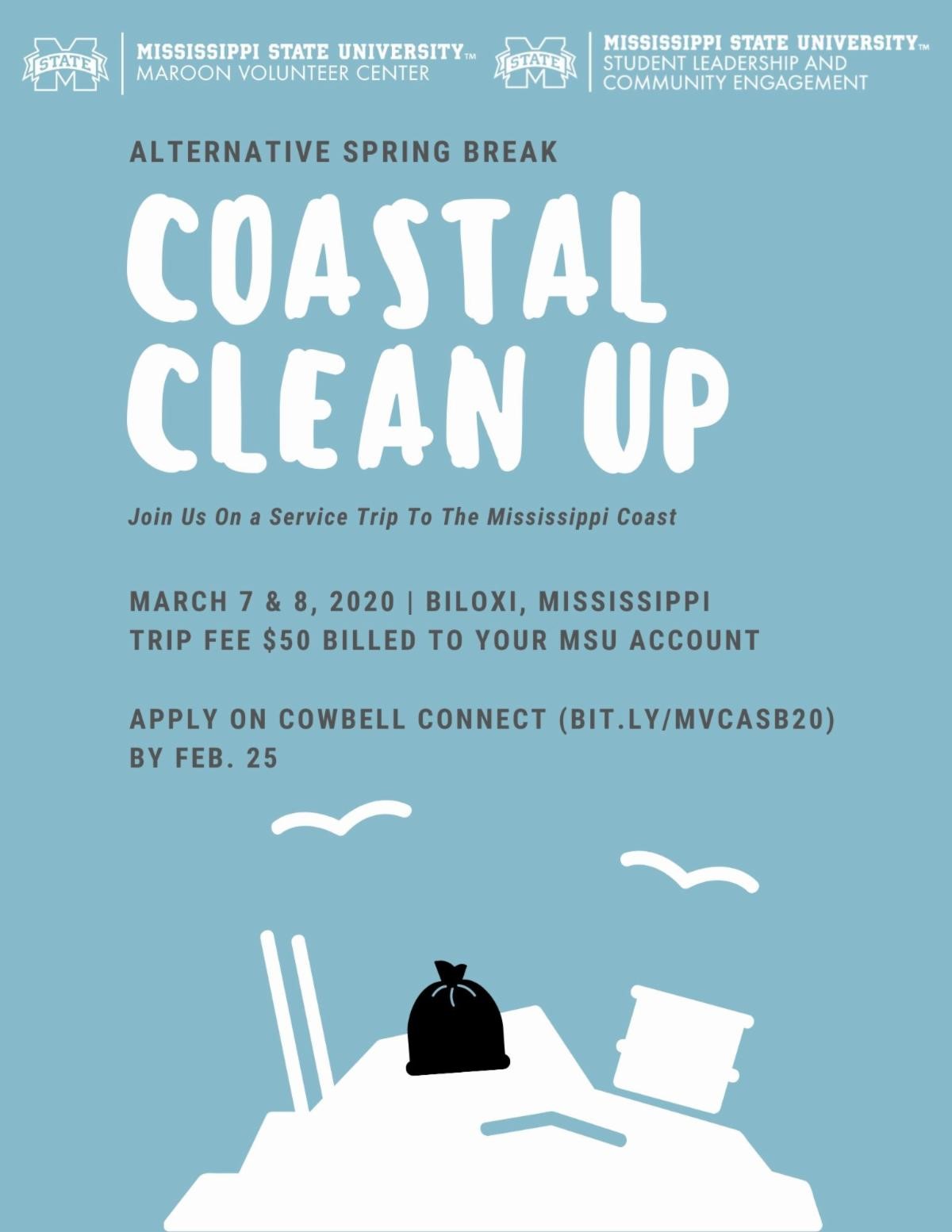 Alternative Break Trips give students a chance to explore and address prominent social issues and build relationships through service to communities across the state, nation and world.
Taking place in Biloxi, this year's Alternative Spring Break Trip will engage students in a coastal cleanup service project addressing conservation of the local marine environment. The cost is $50 (includes transportation, lodging, food and recreation activities) and will be billed to the student's MSU account after the student is accepted to participate. 
The application deadline is 11:59 p.m. Feb. 25. 
Details
Location
Biloxi, Mississippi
Primary Sponsoring Organization
Office of Student Leadership and Community Engagement/Maroon Volunteer Center
Sponsoring Organization's Web Site
Contact Name
Alexis K. Hampton