March 6, 2020




5:30 pm
About this event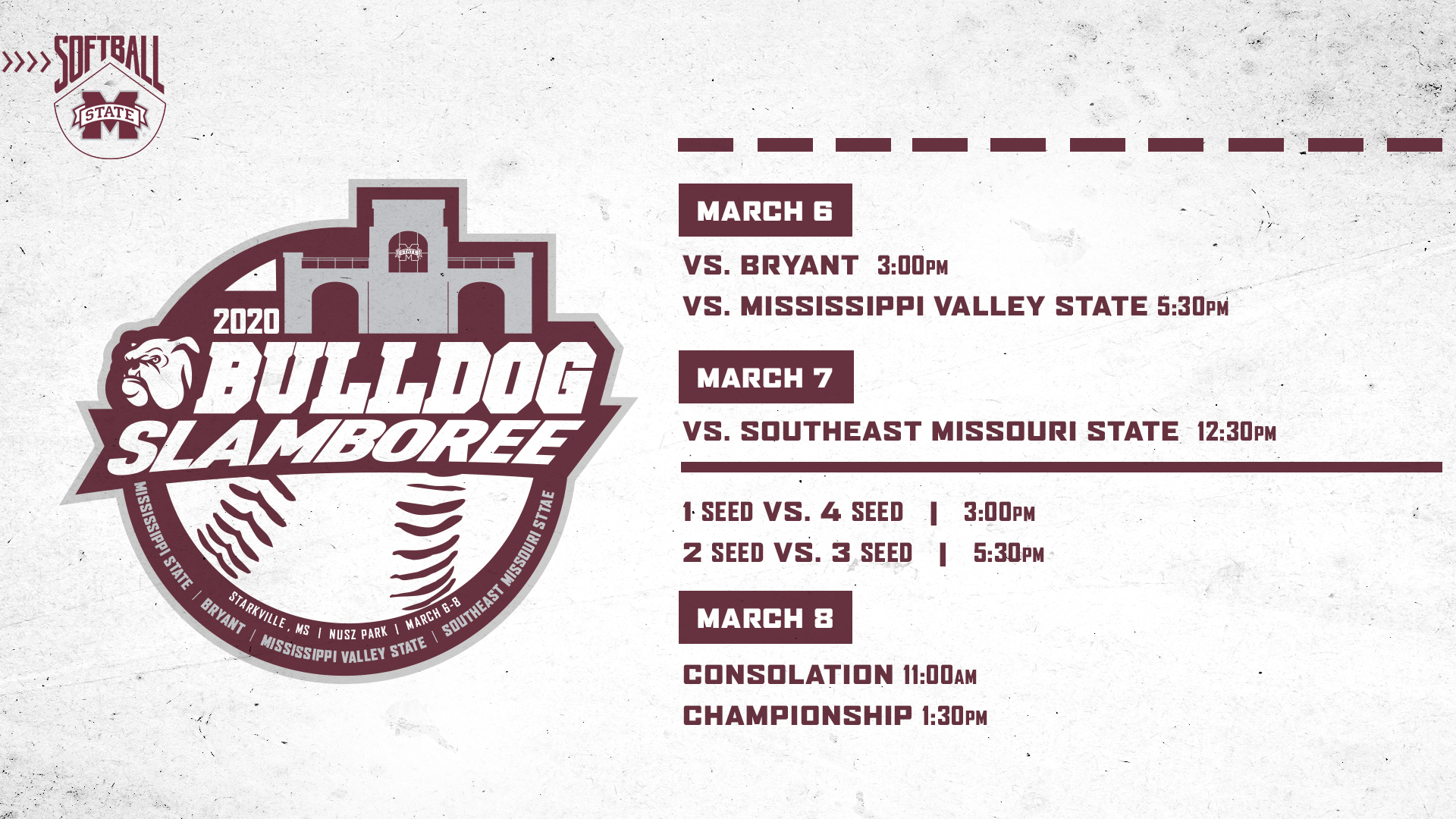 Join Coach Samantha Ricketts and her MSU softball team as they take on the Mississippi Valley State Delta Devilettes at Nusz Park!
*Free admission for all fans!
*GIVEAWAY: Cereal Bar (while supplies last)
*Play Team Trivia—Marvel version—for the chance to win gift cards!
*TRIPLE Hail State Rewards Points: up to 525
*Bully's Kids Club Points: up to 150
Follow the Bulldogs on Facebook, Twitter and Instagram for updates!
Hail State and Go Dawgs!
Details
Location
Nusz Park - 425 Lakeview Drive, Mississippi State, MS 39762
Additional Information
If you require special assistance relating to a disability, email marketing@athletics.msstate.edu.