August 21, 2020




10:00 am to 3:00 pm
About this event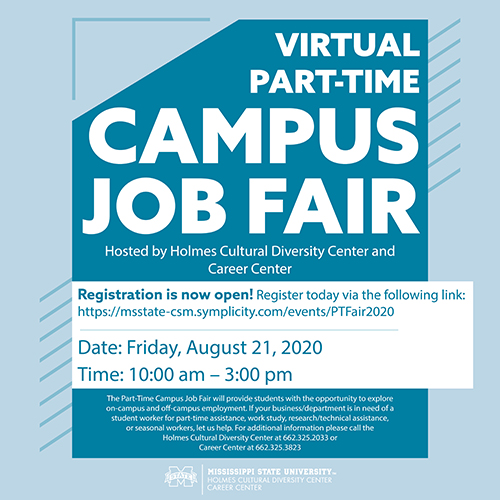 Mississippi State's Holmes Cultural Diversity Center 
and the
are co-hosting a virtual part-time jobs fair for MSU students seeking employment opportunities on campus or in the Starkville area.
Businesses or departments in need of student workers for part-time assistance, work study, research or technical assistance or seasonal help are encouraged to contact the Holmes Cultural Diversity Center at 662-325-2033 or the Career Center at 662-325-3823.
Details
Additional Information
For questions and/or disability accommodation, please contact Timothy Hopkins, HCDC associate director, at thopkins@saffairs.msstate.edu.