December 10, 2020




7:00 pm to 8:00 pm
About this event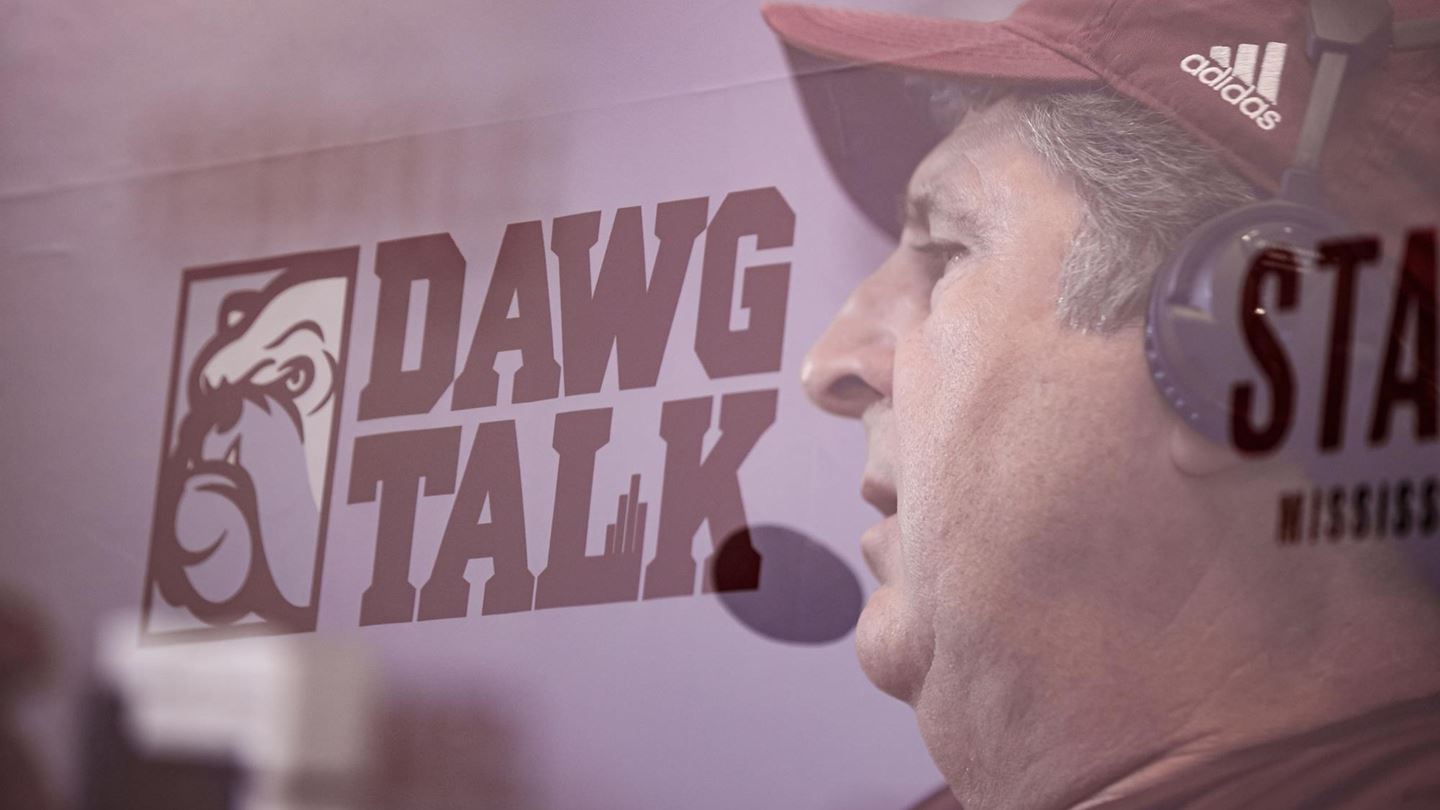 Join Mississippi State Head Football Coach Mike Leach for "Dawg Talk" from 7-8 p.m. CT!
 
The hour-long radio show hosted by the "Voice of the Bulldogs" Neil Price will be broadcast from the Greater Starkville Development Partnership offices at the corner of Main and South Lafayette streets.
Due to COVID-19, fans will not be able to attend in person, but they can hear the program live through the speaker system downtown, where outdoor dining options are available.
 
The show can be heard on affiliates of the MSU Sports Radio Network presented by Learfield IMG College. It's also available on HailState.com/plus and the TuneIn app.
Live video, presented by C-Spire, will once again be streamed on MSU Football's official Facebook page.
 
Fans are encouraged to submit their questions to Coach Leach through MSU Football's official Facebook and Twitter accounts.
Hail State!
Details
Location
Broadcast from GSDP offices in downtown Starkville; see event description for radio/social media info