October 21, 2020




11:00 am
About this event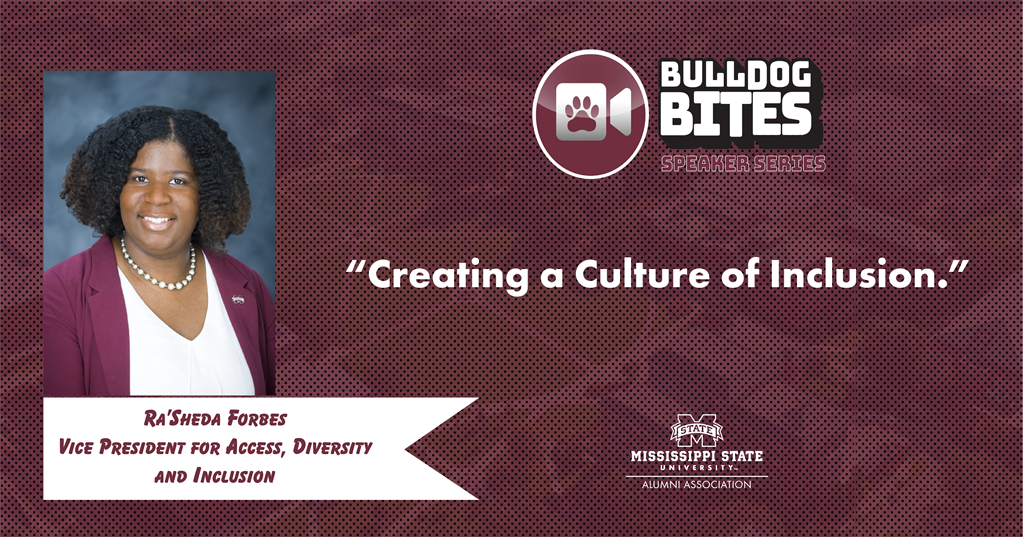 Join MSU's Alumni Association for the next webinar in its new Bulldog Bites Speaker Series!
Featured Speaker: MSU Vice President for Access, Diversity and Inclusion Ra'Sheda Forbes
With more than 12 years of higher education experience, Forbes has a longstanding commitment to fostering a diverse and inclusive campus community. In her role, she mentors underrepresented students seeking personal, social and intellectual support, and she identifies campus climate trends that assist in developing strategies pro-actively promoting "inclusive excellence." Also serving as director of MSU's Holmes Cultural Diversity Center, Forbes is involved in such organizations as the National Association of Diversity Officers in Higher Education, National Association of Student Affairs Professionals, and Southern Association for College Student Affairs. A Meridian native, Forbes holds a bachelor's degree in biological sciences and Master of Public Policy and Administration from MSU. 
At 11 a.m. CST, the Alumni Association will be streaming the webinar as a Facebook live event on its Facebook page, along with Webex.
Details
Location
Online via link in event description and MSU Alumni Association Facebook page (@msstatealumni)
Primary Sponsoring Organization
MSU Alumni Association
Sponsoring Organization's Web Site
Additional Information
For disability accommodation, please contact Orly Hardin at (662) 325-7000 or ohardin@alumni.msstate.edu.