October 24, 2020



About this event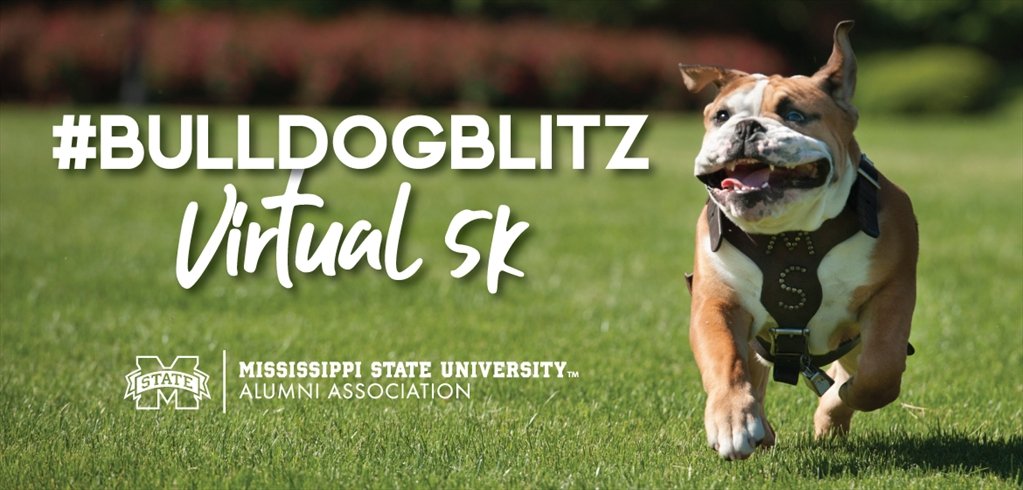 Mississippi State University's Alumni Association and the Office of Annual Giving are joining forces to host the inaugural Bulldog Blitz Virtual 5K. 
Whether running on a treadmill, walking in a park, biking down the road, rowing across a lake, or even crawling, participants can complete the virtual 5K (3.1 miles) at their own pace from any location and at any time during the daylong [Oct. 24] event.
Participants can register for free and will receive a virtual runner's bib and a certificate of participation, which can be downloaded and printed. In addition to promoting healthy and active lifestyles in accordance with responsible social distancing, Bulldog Blitz also serves as a fun way to build support for MSU students as participants will have the opportunity to make a gift to the Student Relief Fund during the registration process. Those who choose to make a contribution will receive a special gift of appreciation in the mail following the event.
Participants are encouraged to share photos of their Bulldog Blitz experience and best Mississippi State-themed racing gear for a chance to be featured by the MSU Alumni Association and Office of Annual Giving. Photos can be submitted using #BulldogBlitz on social media.
Hail State!
Details
Primary Sponsoring Organization
MSU Alumni Association
Sponsoring Organization's Web Site
Additional Information
For disability accommodation, please contact Orly Hardin at (662) 326-7000 or ohardin@alumni.msstate.edu.