November 9, 2020




to December 13
About this event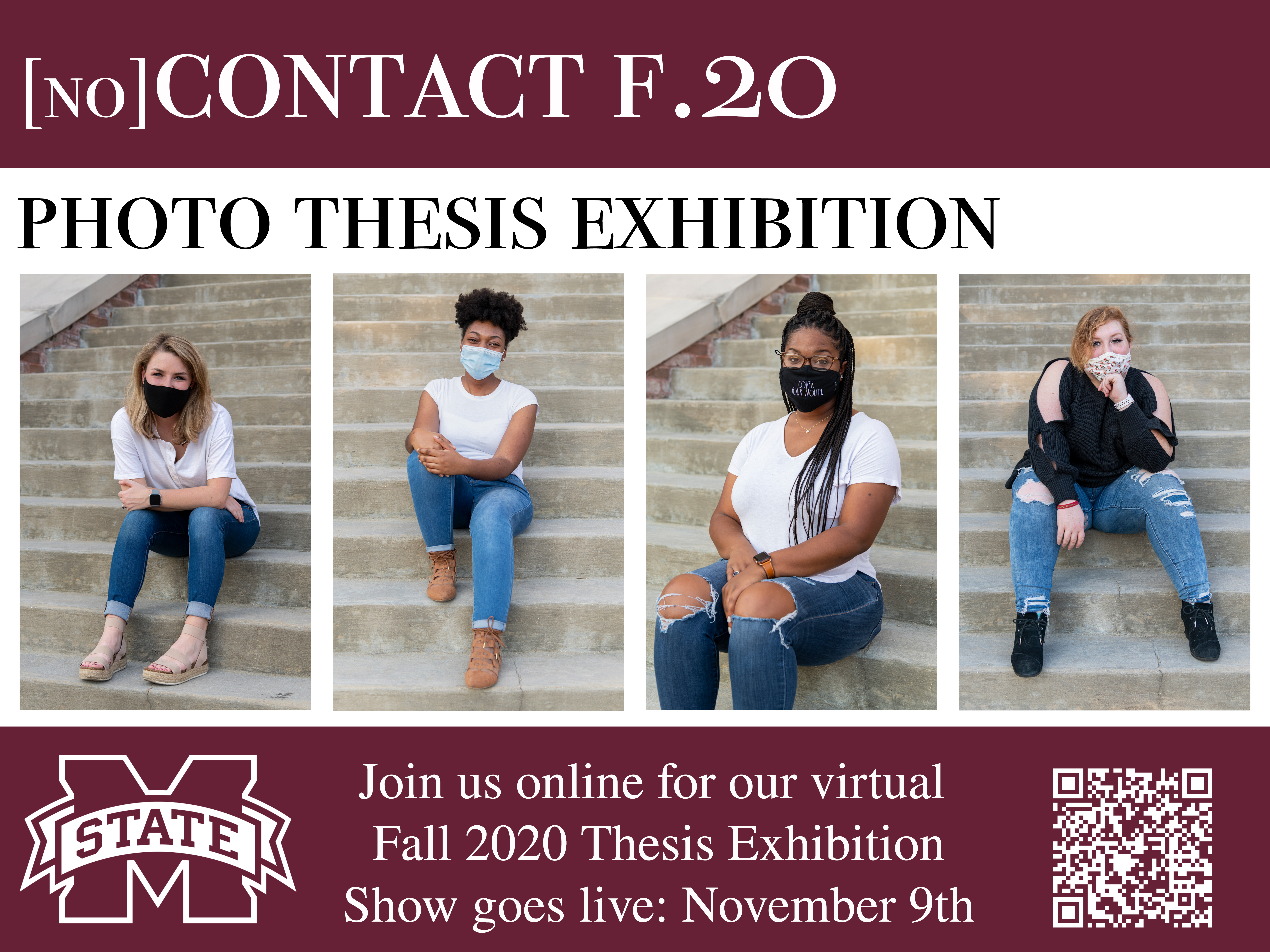 Mississippi State students completing four years of intense study in the Magnolia State's largest undergraduate studio art program are showcasing their photography portfolios in an online exhibition Nov. 9-Dec. 13.
The exhibition will go live on Nov. 9 and be available for viewing here.
Details
Primary Sponsoring Organization
Department of Art
Sponsoring Organization's Web Site
Additional Information
For disability accommodation, please contact Christie McNeal at cmcneal@caad.msstate.edu.