October 22, 2020




5:30 pm to 7:00 pm
About this event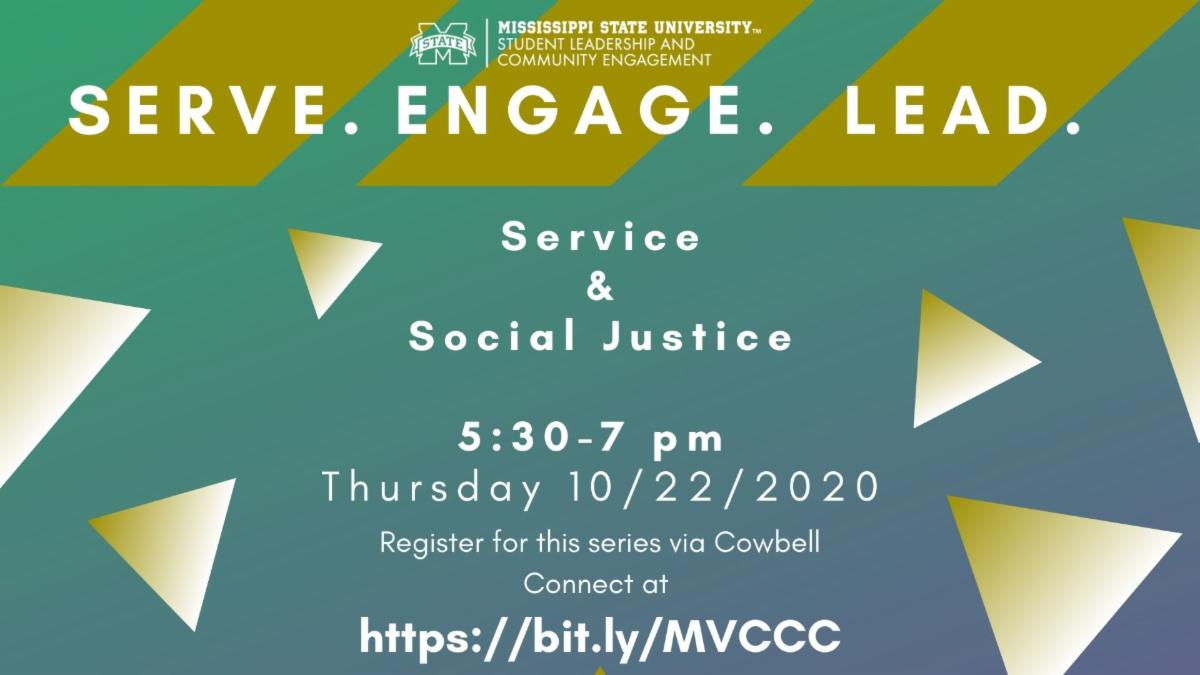 SERVE. ENGAGE. LEAD. is a three-part series meant to foster collaboration among MSU students through education, service, social justice and leadership.
Discussions will explore how these topics are related and will help students identify actions they can take to become lifelong learners and leaders. Students can enter this dialogue and activity no matter their level of expertise. 
This second session on Oct. 22 will focus on social justice and its impact on those who serve or volunteer. All registrants will receive materials via email to help them actively engage in this interactive dialogue. 
RSVP for free (Event will be held via Microsoft Teams - Join Event Online)
Details
Location
Online (see link in event description)
Additional Information
For disability accommodation, please contact Alexis Wallace, MSU assistant director of student leadership and community engagement, at 662-325-0247 or alexis@saffairs.msstate.edu.