November 4, 2020




12:00 am
About this event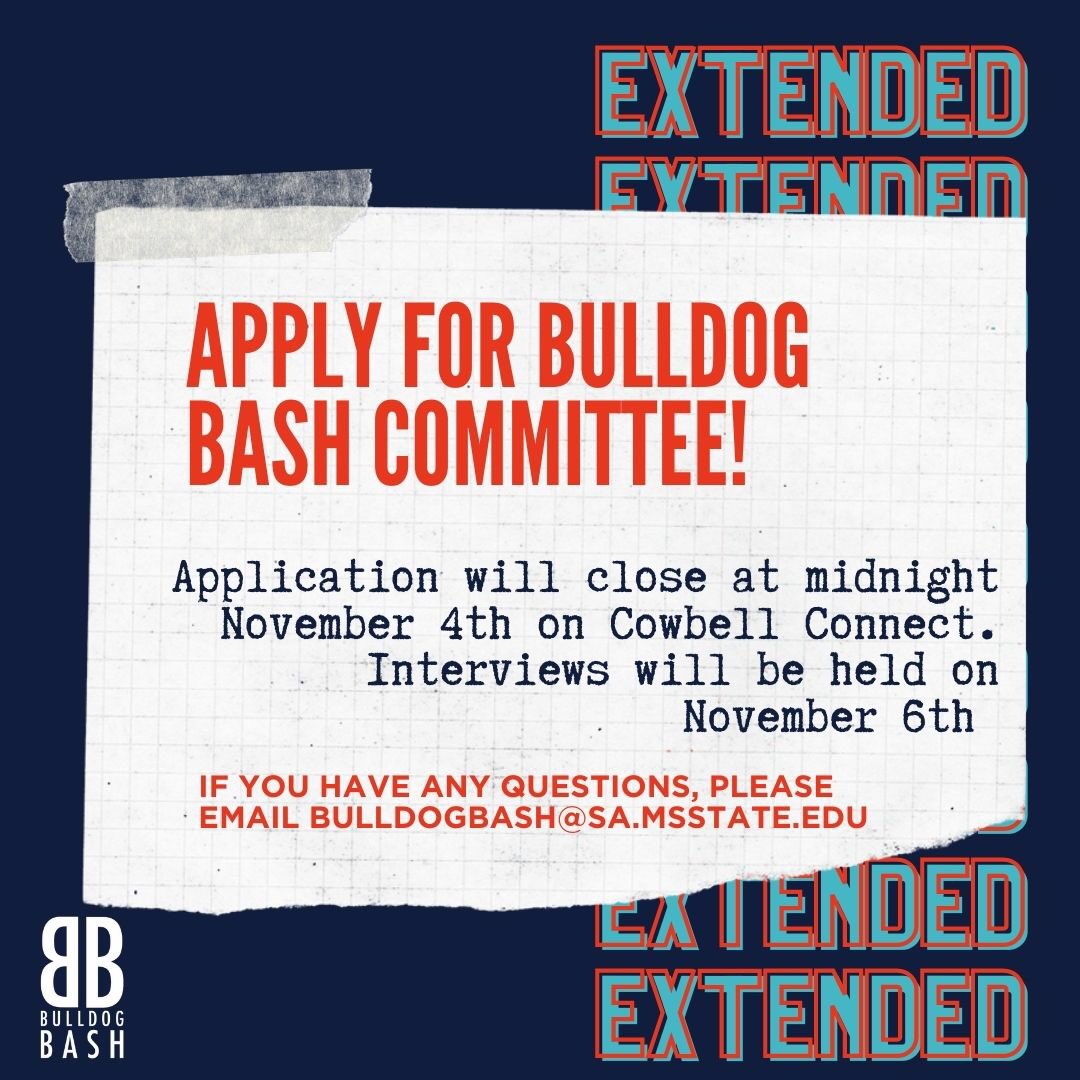 Out of an abundance of caution for the health and safety of attendees, artists, staff and others in the local community, Bulldog Bash has been canceled for the 2020-21 academic year.
The Bulldog Bash Committee plans to host the free outdoor concert in the 2021-22 academic year if the public health situation allows.
Student applications for the 2021 Bulldog Bash Committee can be submitted on Cowbell Connect. Applications will close at midnight on Nov. 4, and interviews will be held Nov. 6.
Details
Location
Online (see link in event description)
Primary Sponsoring Organization
MSU Student Association
Sponsoring Organization's Web Site