October 23, 2020




12:00 am
About this event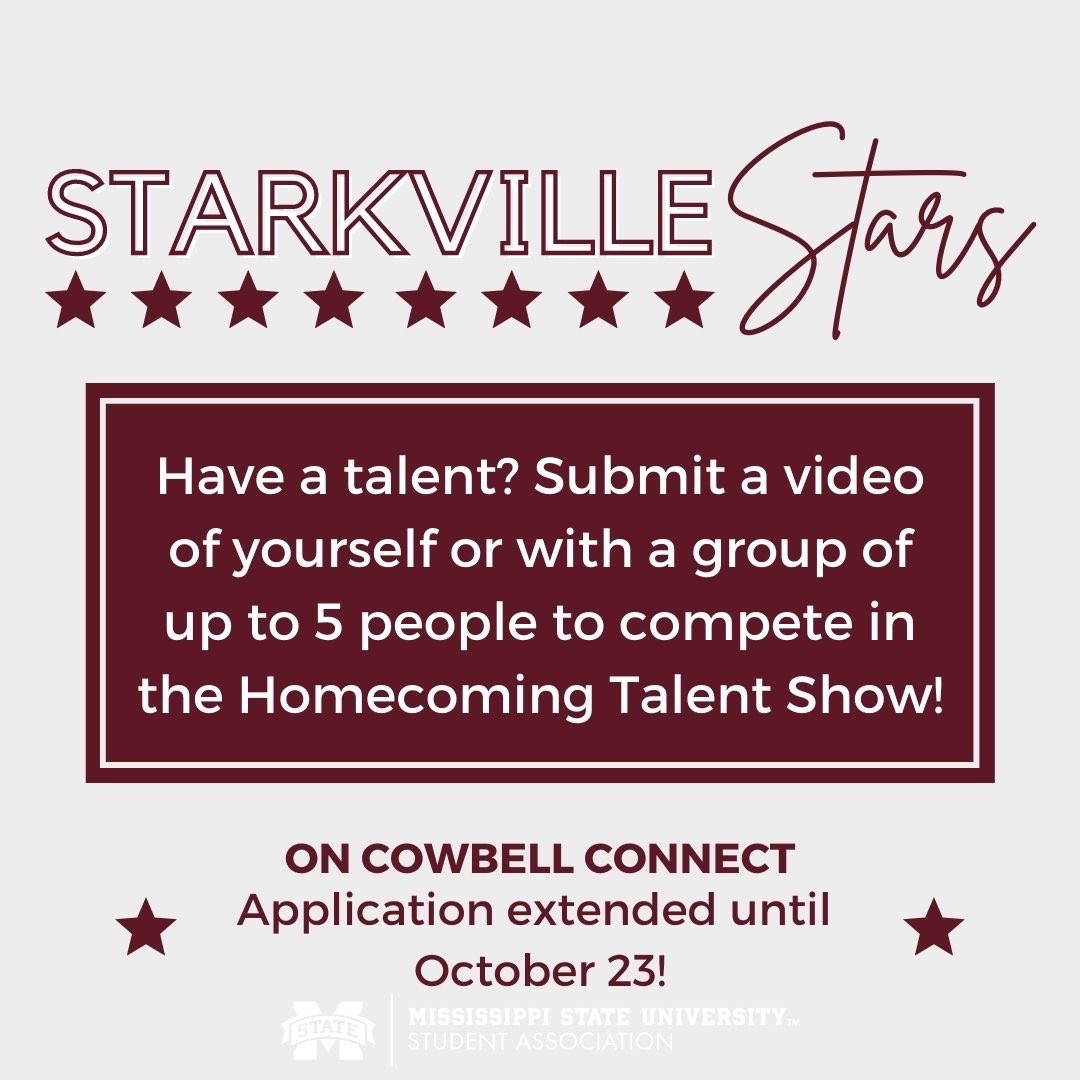 Individual students and groups interested in auditioning/participating in Mississippi State's "Starkville Stars" talent competition can sign up on Cowbell Connect before midnight today [Oct. 23].
The theme for this year's Homecoming activities is "To the Maroon and Back."
Sign up for free! (log in with MSU NetID and NetPassword)
Hail State!
Details
Location
Individual students and groups can sign up via Cowbell Connect (see link in event description)
Primary Sponsoring Organization
MSU Student Association
Sponsoring Organization's Web Site