October 30, 2020




5:00 pm
About this event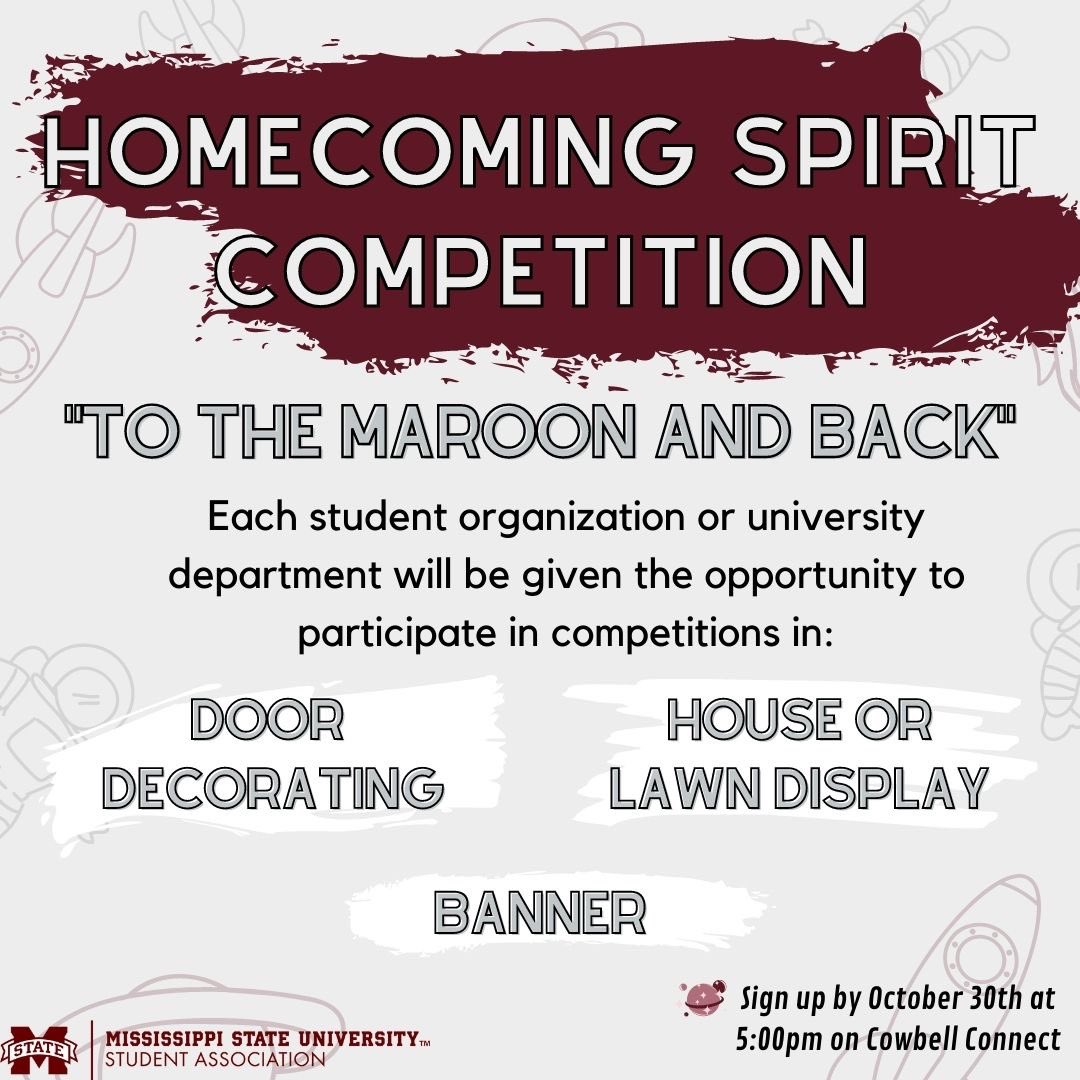 Today [Oct. 30] by 5 p.m. is the deadline for Mississippi State student organizations and university departments to submit designs for the university's Homecoming 2020 door decorating, banner or house/lawn display competitions.
Please note: House/Lawn Display competition is only open to MSU fraternity and sorority houses.
Designs must comply with this year's Homecoming theme, "To the Maroon and Back," to be considered.
Blank banners can be picked up Oct. 7-29 in the Office of Fraternity and Sorority Life, Suite 300 in the Colvard Student Union.
All completed banners must be dropped off in the Office of Fraternity and Sorority Life by 5 p.m. Oct. 30.
University departments and student organizations are encouraged to read the guidelines and judging criteria and fill out an interest form at https://msstate.campuslabs.com/engage/submitter/form/start/447976. 
Winning banners will be placed inside Davis Wade Stadium during Homecoming Week, and all winners will be announced at the Nov. 7 Homecoming football game versus Vanderbilt. The winning group in each category (Door Decorating, Banner, and House/Lawn Display) will receive a pizza party for their office or organization or $500 credit to Event Services/Union Operations.
Hail State!
Details
Primary Sponsoring Organization
MSU Student Association
Sponsoring Organization's Web Site