November 23, 2020




8:30 am to 4:30 pm
About this event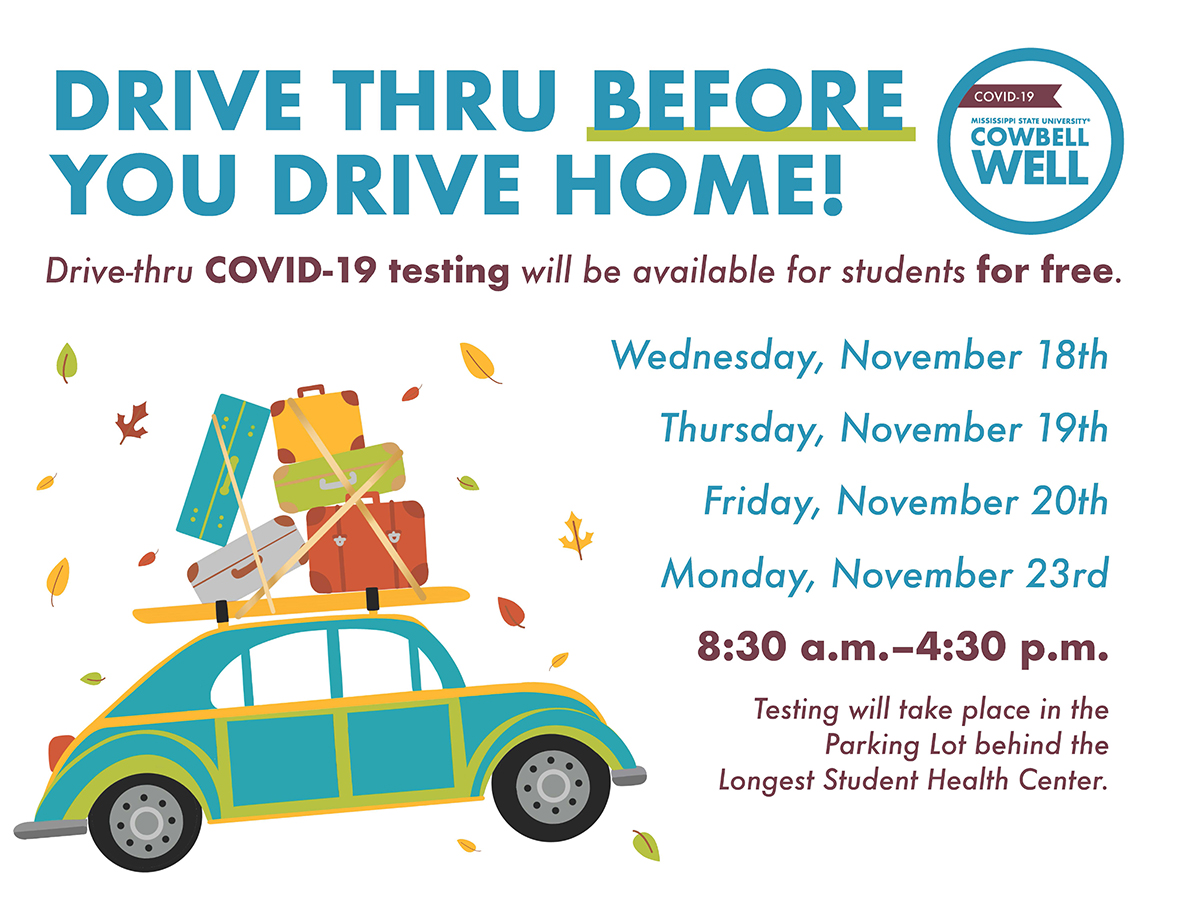 Mississippi State University is offering free drive-thru COVID testing to help students be aware of their status before leaving to avoid exposing friends and family to COVID-19.
All students who have not had COVID in the past 90 days are STRONGLY encouraged to participate in COVID-19 testing before leaving campus for the break. Testing will be offered as a drive-thru service on Wednesday, Nov. 18; Thursday, Nov. 19; Friday, Nov. 20; and Monday, Nov. 23. Testing will be available from 8:30 a.m. to 4:30 p.m. in the parking lot behind the Longest Student Health Center.
Signs will guide students from either Hardy Road or Morrill Road to the lanes for testing. A tent for walk-ups also will be available.
No appointment is necessary and there is no charge. 
Test results will be available 24 to 48 hours after the test. To provide the most accurate results possible prior to traveling, the university encourages students to have the test 48 hours before traveling. This will help by limiting a student's exposure to others after the test is performed.
Details
Location
Parking lot behind the John C. Longest Student Health Center - 360 Hardy Road, Mississippi State, MS 39762
Cost
Free for MSU students
Primary Sponsoring Organization
Department of Health Promotion and Wellness
Sponsoring Organization's Web Site
Additional Information
This drive-thru testing is only available for students. All other members of the university community should call the Longest Health Center COVID-19 hotline to schedule a test at 662-325-2055.