January 20, 2021




12:15 pm to 1:15 pm
About this event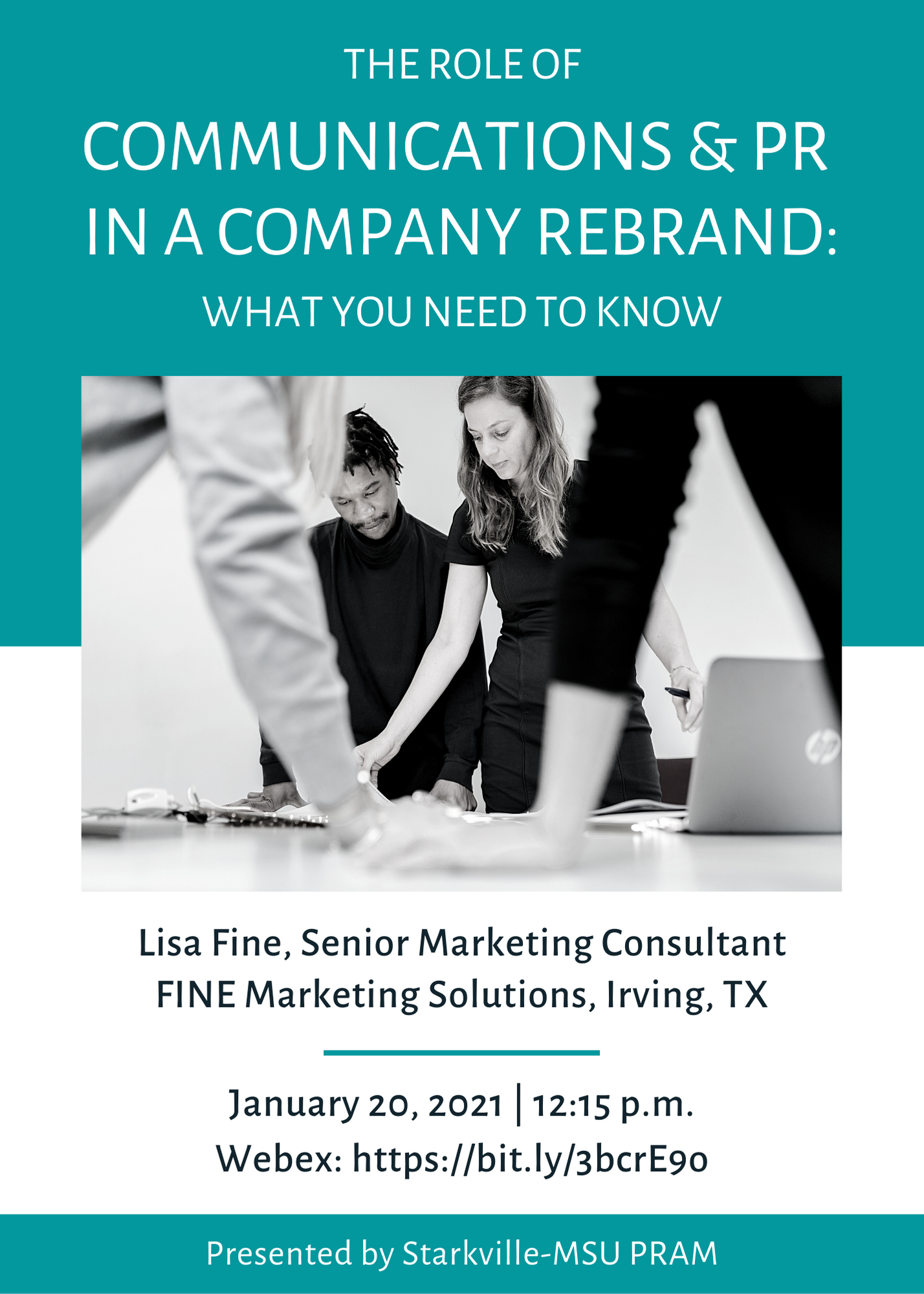 Join Starkville-MSU PRAM virtually on Wednesday [Jan. 20] at 12:15 p.m. for our monthly chapter meeting!
Guest speaker Lisa Fine will present "The Role of Communications and PR in a Company Rebrand: What You Need to Know."
Based in Irving, Texas, Fine is an accomplished senior executive and entrepreneur with more than 25 years of success in building growth strategies for mid-size companies. Most recently, she served as vice president of marketing and communications for US Oral Surgery Management. Through her experience and expertise in developing marketing strategies, brands and creating go-to-market plans, Fine has become an asset for startups and established organizations eager to achieve significant growth.
Details
Primary Sponsoring Organization
Starkville-MSU PRAM
Additional Information
For more than 25 years, the Starkville-Mississippi State University Chapter of the Public Relations Association of Mississippi has provided expertise, inspiration and professional development opportunities to public relations practitioners and students. Follow us on Facebook and Twitter (@StarkvillePRAM) and Instagram (@starkville_msu_pram).