March 8, 2021




12:00 pm to 1:30 pm
About this event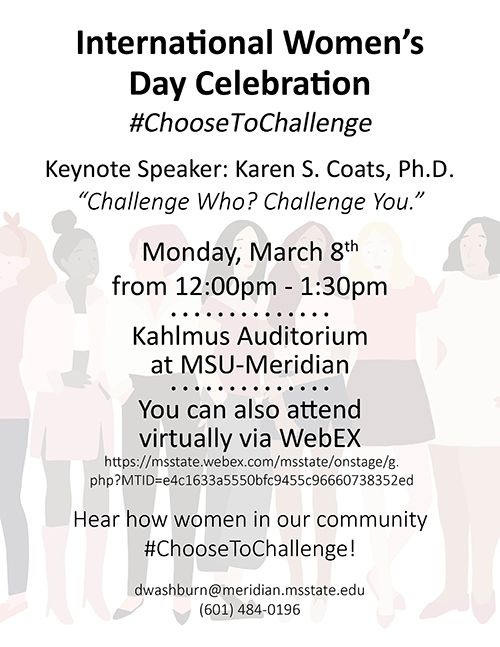 MSU-Meridian is offering a hybrid conference to celebrate International Women's Day.
Free to all
March 8 
Noon-1:30 p.m.
In-person: Kahlmus Auditorium, College Park Campus at MSU-Meridian; MSU physical distancing protocols will be observed.
Virtual: Click here to join
Keynote Speaker: Karen S. Coats, Ph.D.
Topic: "Challenge Who? Challenge You"
More information: Click here
Details
Location
MSU-Meridian (in-person) and Webex (virtual)
Primary Sponsoring Organization
MSU-Meridian Outreach Committee
Sponsoring Organization's Web Site
Contact Name
Shey Washburn
Additional Information
For disability accommodation, please contact Shey Washburn at dwashburn@meridian.msstate.edu.