March 25, 2021




12:30 pm
About this event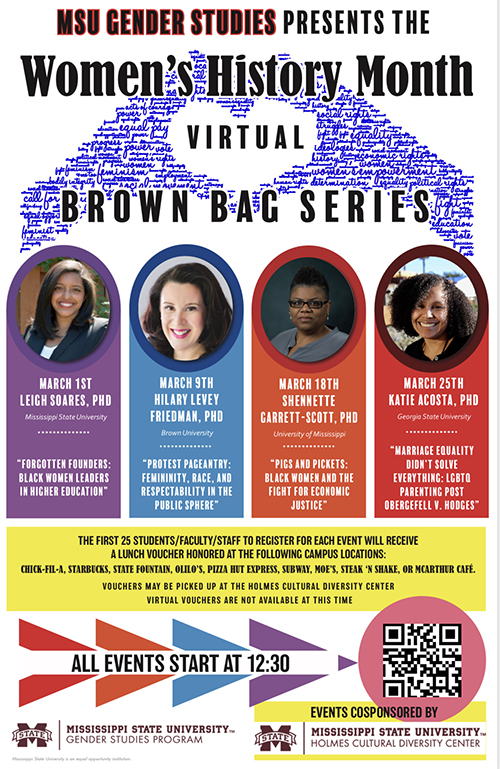 The MSU Gender Studies program is sponsoring a virtual speaker series as part of Women's History Month.
Katie Acosta, associate professor and director of graduate studies for sociology at Georgia State University, will lead the March 25 talk at 12:30 p.m. A question-and-answer session will follow.
The first 25 students/faculty/staff to register for the event will receive a lunch voucher that can be picked up at the Holmes Cultural Diversity Center and used at campus dining locations.
Details
Primary Sponsoring Organization
MSU Gender Studies program
Sponsoring Organization's Web Site
Additional Information
For disability accommodation, please contact Karyn Brown at kbrown@deanas.msstate.edu.