March 25, 2021



About this event
MSU STUDENTS: 
Enter the @msu_delegates tuition drawing for the chance to win a free semester (12 credit hours) of in-state tuition!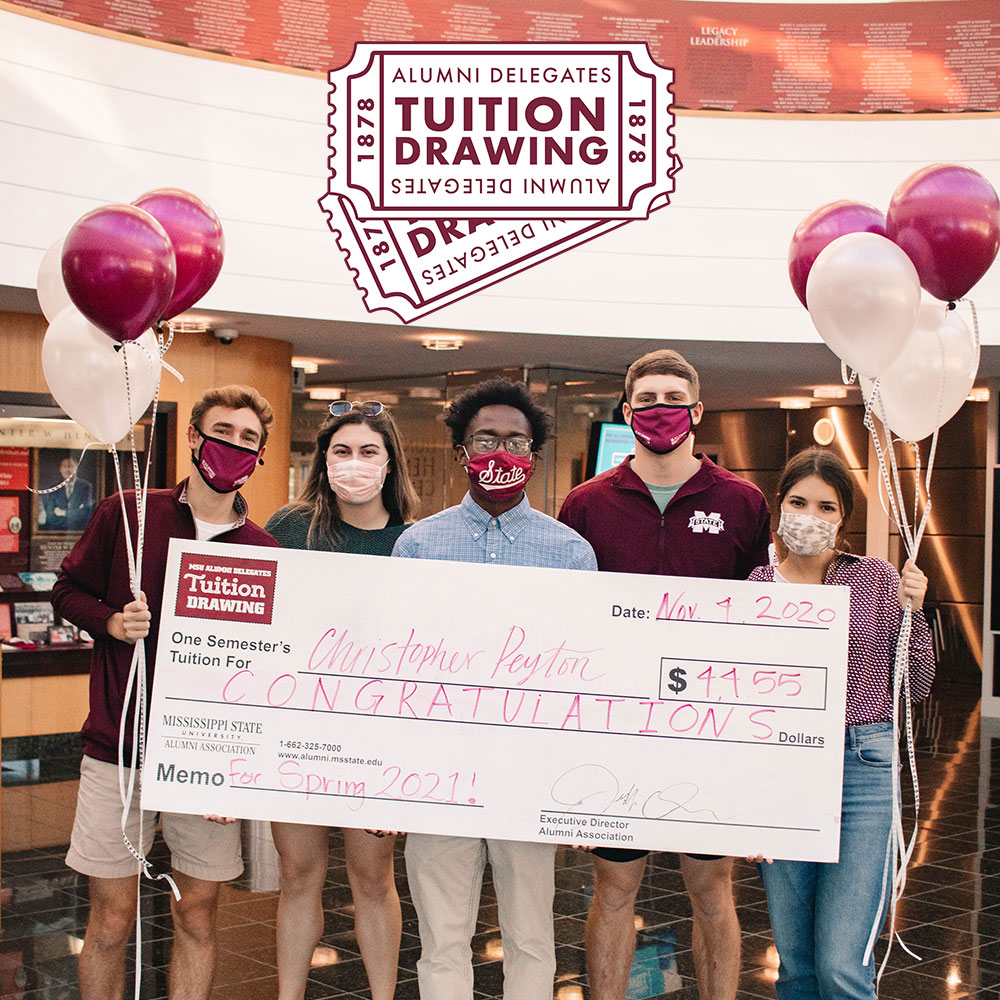 All currently enrolled students returning for fall 2021 are eligible to enter the drawing.
Tickets and payment must be postmarked by March 15 to be eligible to win.
The winning ticket will be drawn March 25, and the winner will be announced on the MSU Alumni Association's social media accounts (@msstatealumni) following the prize patrol the week of March 29.
Details
Location
http://alumni.msstate.edu/tuitiondrawing
Primary Sponsoring Organization
MSU Alumni Association
Sponsoring Organization's Web Site