March 6, 2021




10:00 am to 2:00 pm
About this event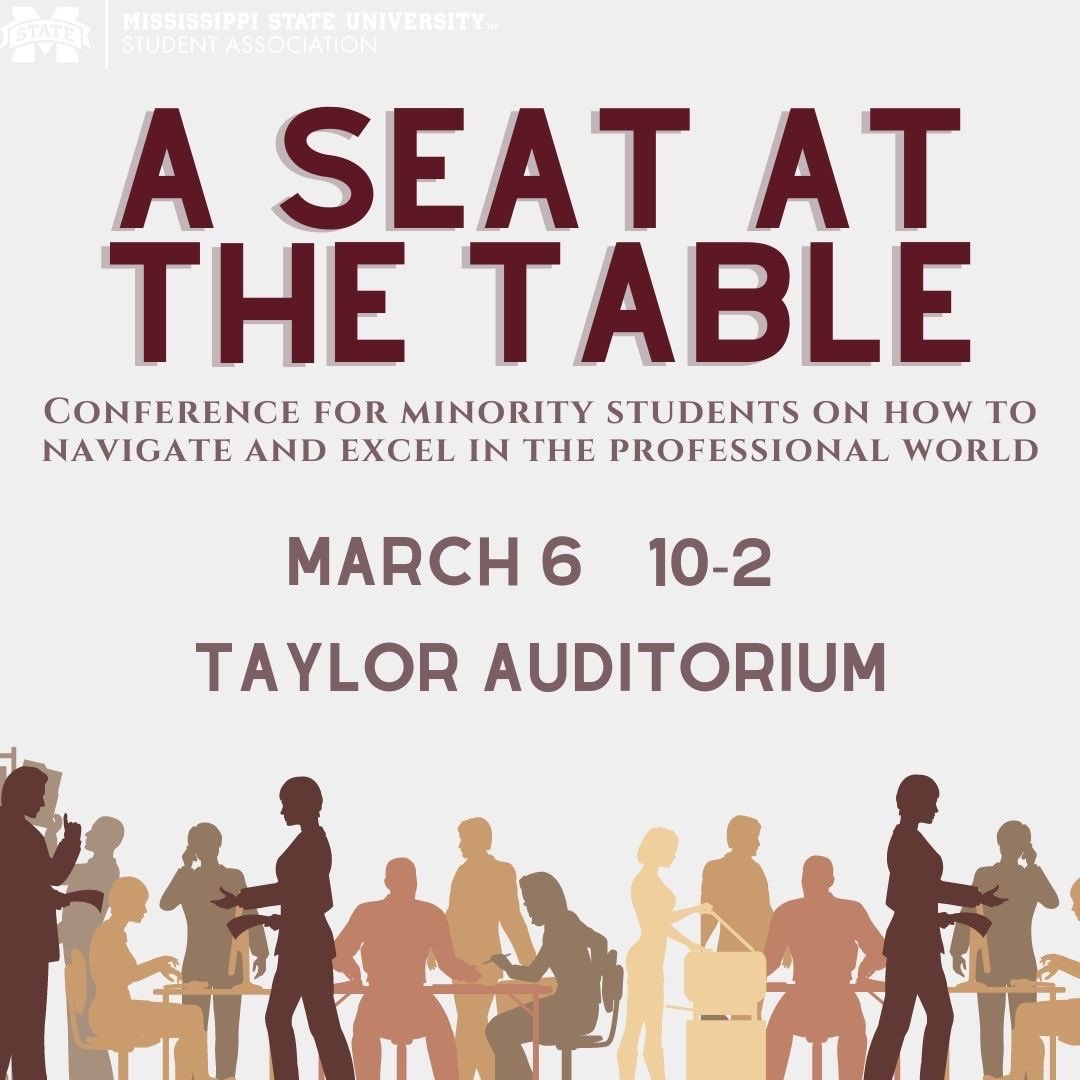 Mississippi State's Student Association is sponsoring "A Seat at the Table" conference to equip minority students with the skills and confidence to navigate and excel in the professional world.
Free lunch and professional headshots are included, and various topics will be discussed. 
Registration will be available on Cowbell Connect.
Hail State!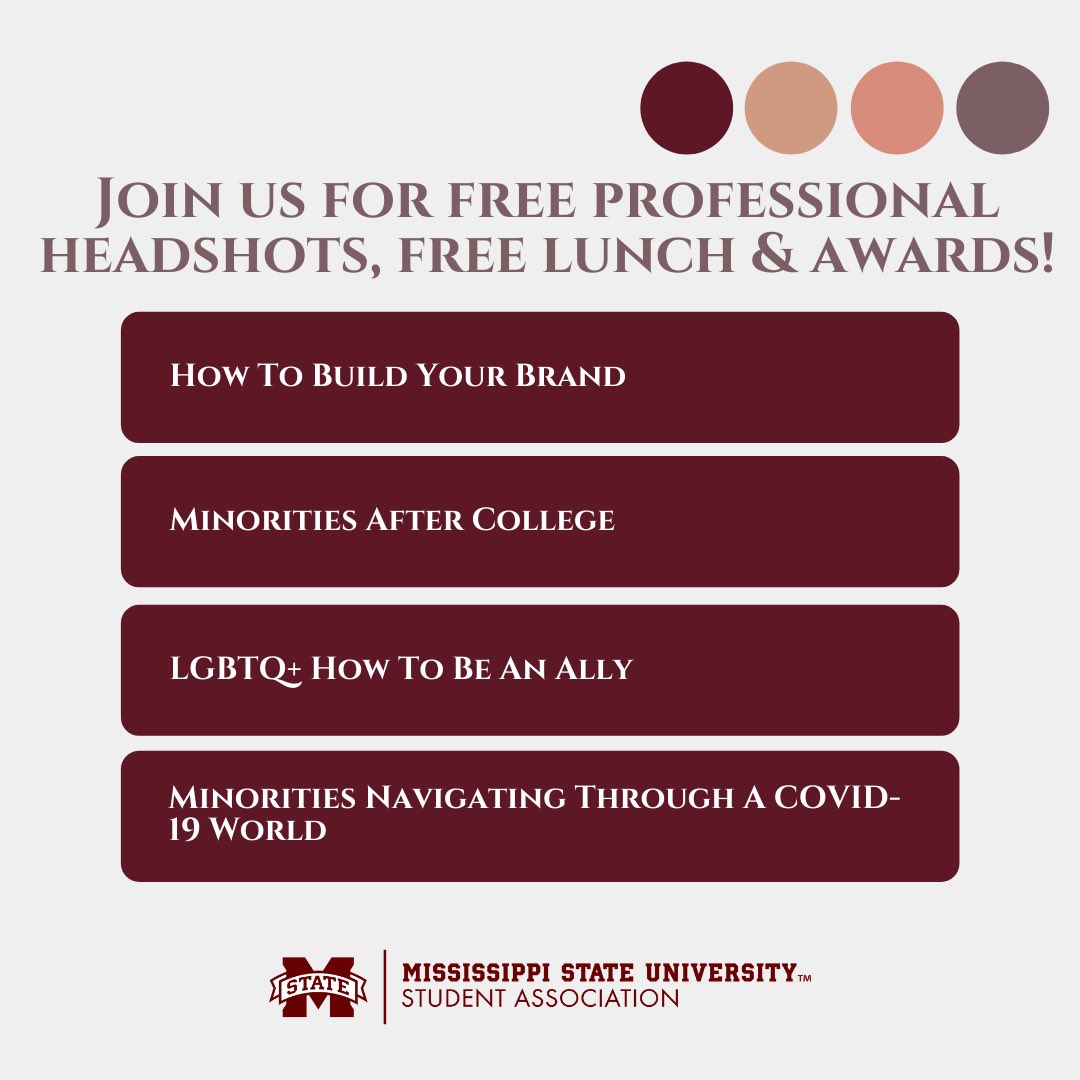 Details
Location
Taylor Auditorium, first floor of McCool Hall
Primary Sponsoring Organization
MSU Student Association
Sponsoring Organization's Web Site