March 4, 2021




5:30 pm to 7:00 pm
About this event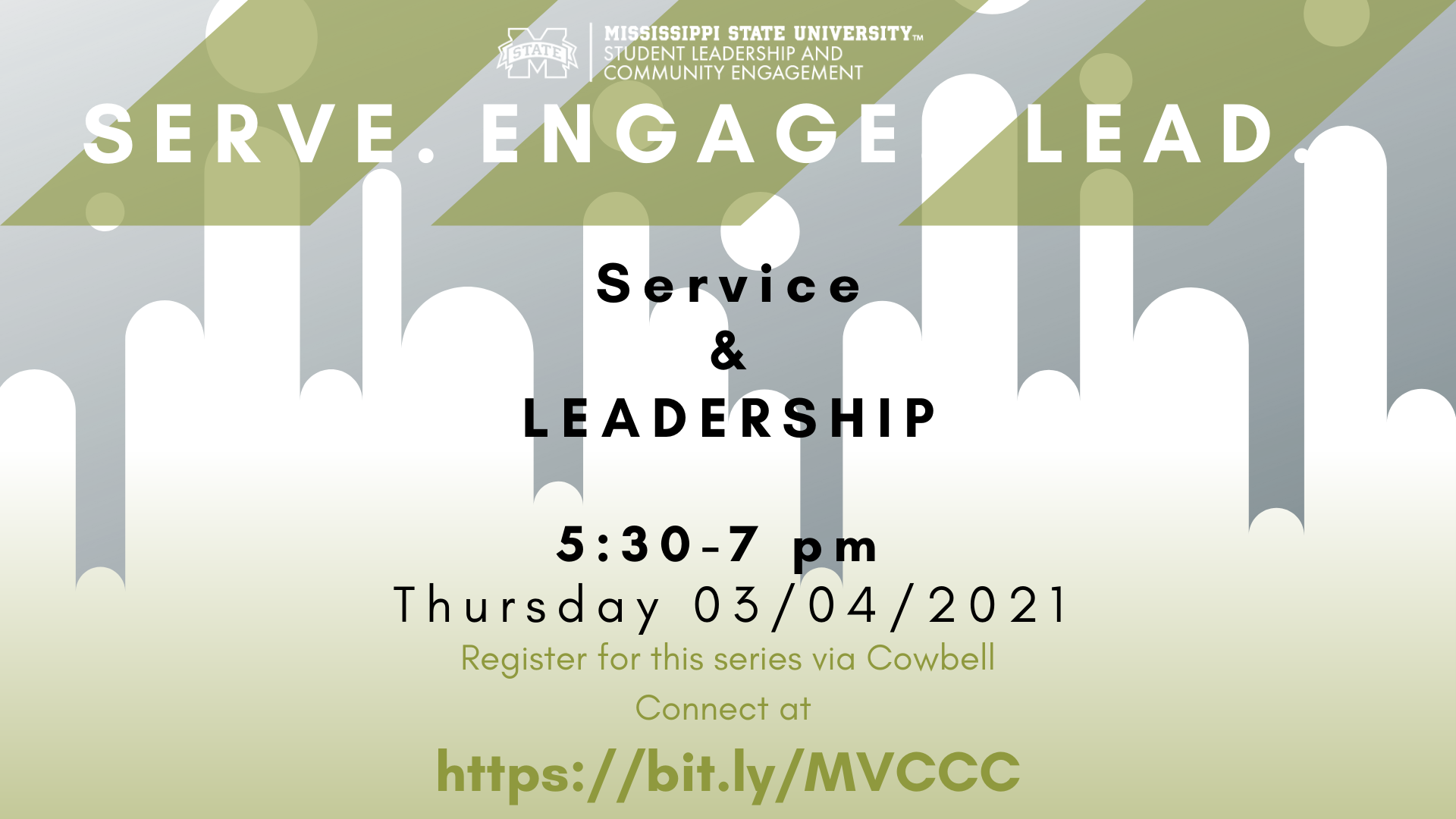 Mississippi State's Office of Student Leadership and Community Engagement is sponsoring a discussion about service and leadership.
Participants will learn how to become leaders through service.
All students are welcome to attend and can sign up via Cowbell Connect. Face masks are required, and physical distancing will be enforced. Grab-and-go snacks will be provided.
Hail State!
Details
Location
Classroom on the fourth floor of Moseley Hall
Primary Sponsoring Organization
Office of Student Leadership and Community Engagement
Sponsoring Organization's Web Site