February 25, 2021



About this event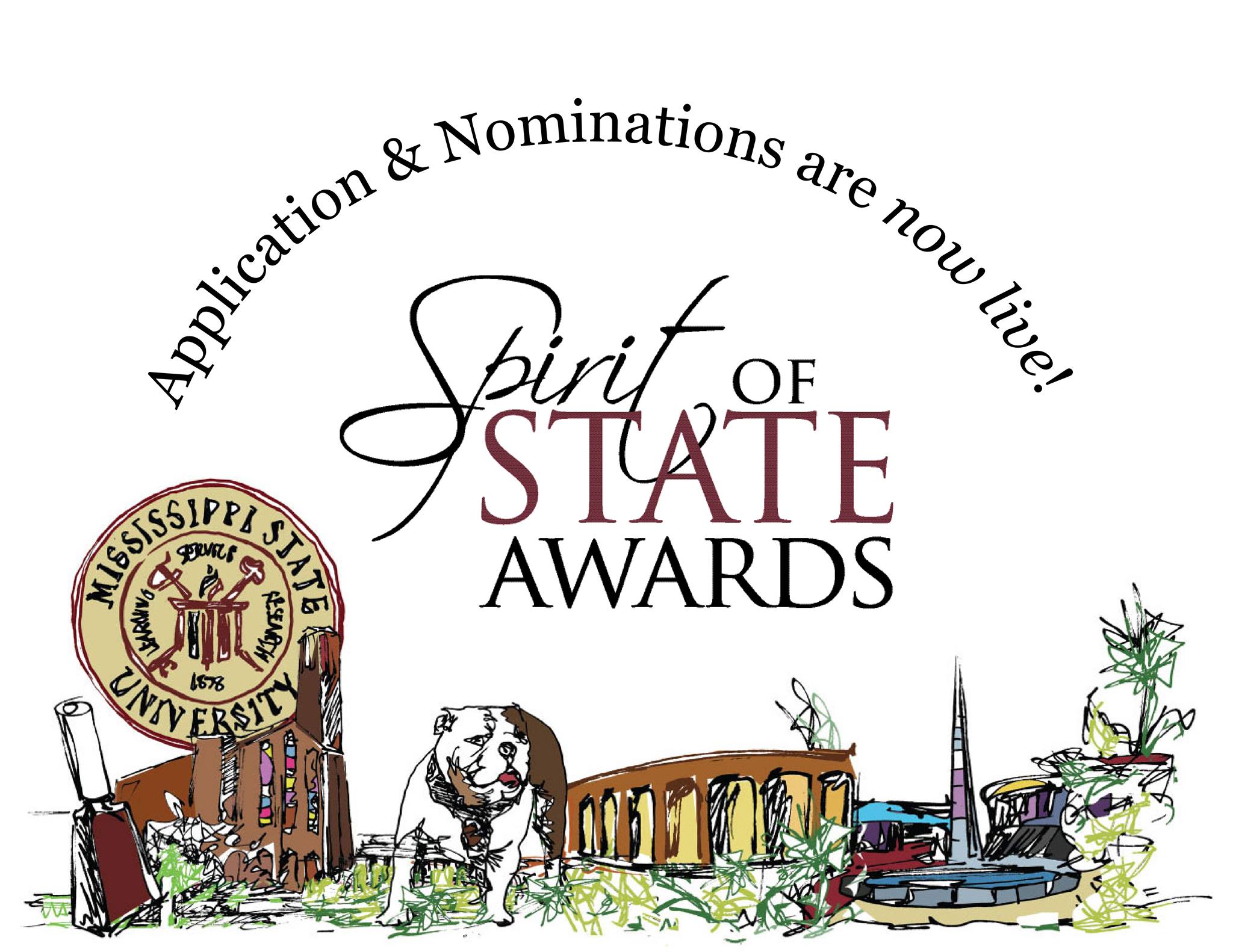 Today [Feb. 25] is the last day to submit applications for Mississippi State's 2021 Spirit of State Awards.
The Spirit of State Award honors students who have excelled in campus involvement and service to the university, and have made an impact on their peers and the broader campus community.
Students of all classifications and from all MSU campuses can be nominated for this award.
Winners will be recognized for their outstanding Spirit of State contributions at a socially distanced ceremony.
Click here for more information and to submit an application!
Details
Location
http://www.saffairs.msstate.edu/spirit
Primary Sponsoring Organization
Division of Student Affairs
Sponsoring Organization's Web Site