February 28, 2021




2:00 pm
About this event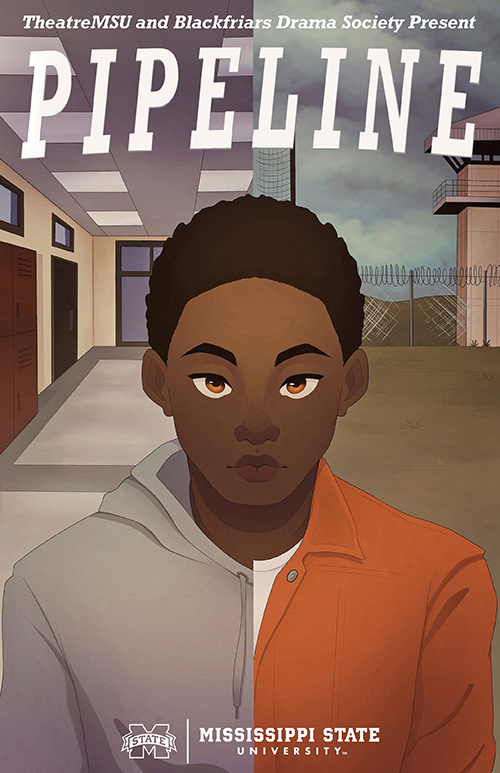 Mississippi State's Theatre MSU is presenting a student produced and directed production of "Pipeline," a Dominique Morisseau play addressing the school-to-prison pipeline. It also spotlights a mother's fight to give her son a future without turning her back on the community that made him who he is.
For COVID-19 protocols to be followed, a strict limit of 100 people will be allowed at each presentation in the mainstage theater at McComas Hall.
Tickets are available at www.events.msstate.edu.
Payment options range from free, $5 or $10, in a "pay what you can" format. Ticket registration is required.
Details
Location
Mainstage theater on the first floor of McComas Hall - 216 President's Circle, Mississippi State, MS 39762
Cost
Purchase tickets - www.events.msstate.edu
Primary Sponsoring Organization
Department of Communication
Sponsoring Organization's Web Site