February 26, 2021




11:00 am to 1:00 pm
About this event
The MSU Student Association is hosting a "What MSU Would Look Like Without Diversity" event at the plaza outside Colvard Student Union.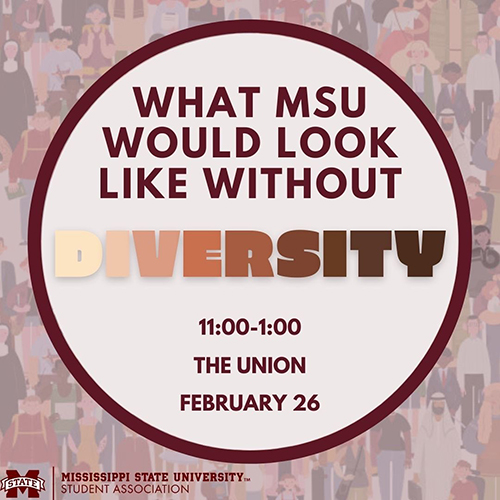 Students will have the opportunity to reflect and write on a banner about what they think MSU would look like without diversity.
The event is being held to honor Dr. Richard E. Holmes, MSU's first African American student and namesake of MSU's Holmes Cultural Diversity Center. Holmes, a Starkville native, earned a liberal arts degree from MSU in 1969, graduated from medical school at Michigan State University in 1977 and went on to have a successful career as a physician. 
Hail State!
Details
Location
Plaza outside Colvard Student Union
Primary Sponsoring Organization
MSU Student Association
Sponsoring Organization's Web Site