February 24, 2021




11:00 am
About this event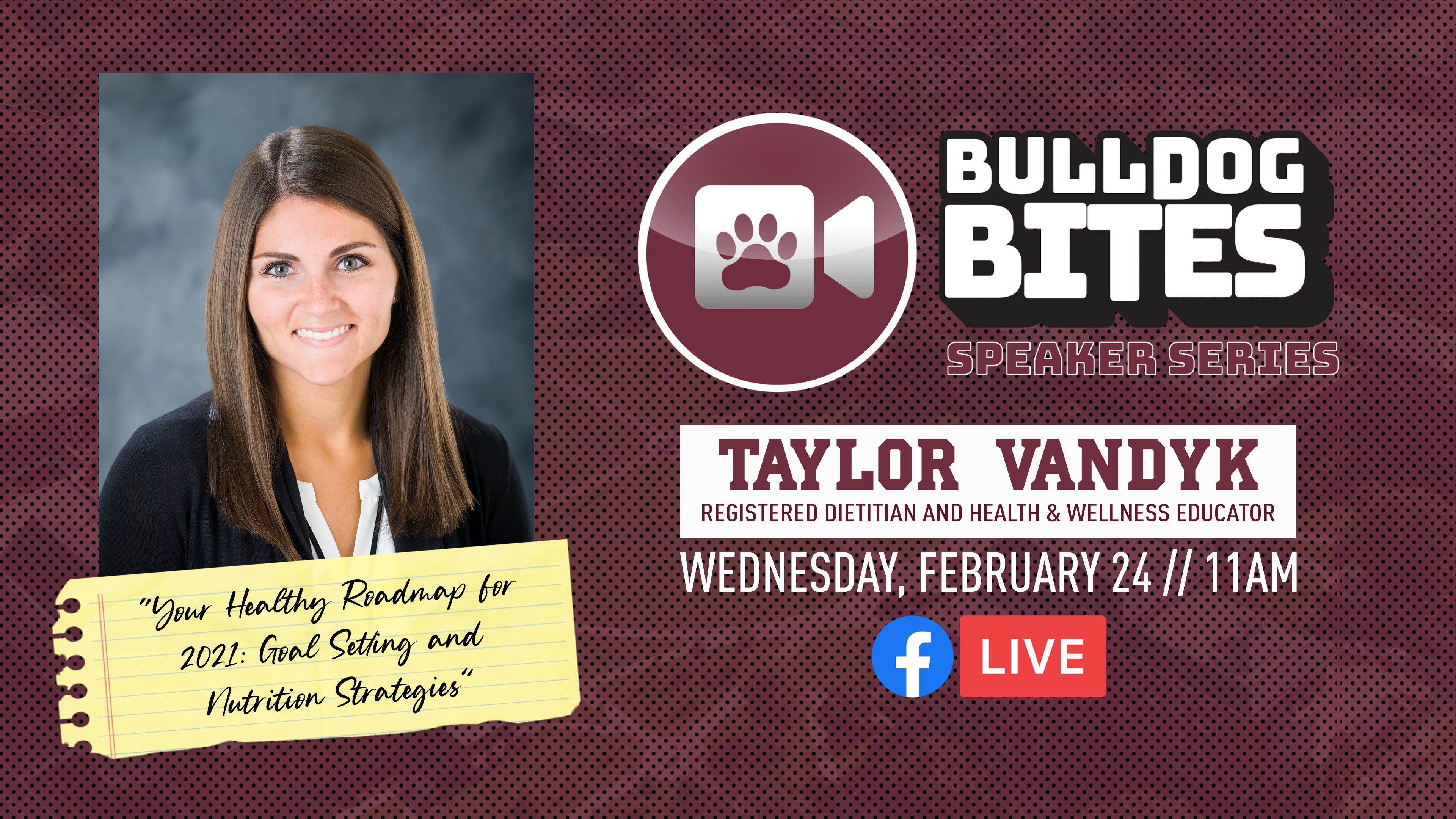 Join MSU's Alumni Association for its next Bulldog Bites webinar!
*Featured Speaker*
Taylor VanDyk
Registered dietician and health and wellness educator
MSU's Department of Health Promotion and Wellness
*Topic*
Goal setting and nutrition strategies
The Alumni Association also will live stream the webinar on its Facebook page.
Hail State!
Details
Location
Zoom; http://facebook.com/msstatealumni
Primary Sponsoring Organization
MSU Alumni Association
Sponsoring Organization's Web Site
Additional Information
For disability accommodation, please contact Orly Hardin at ohardin@alumni.msstate.edu or (662) 325-7000.