June 12, 2021




1:00 pm
About this event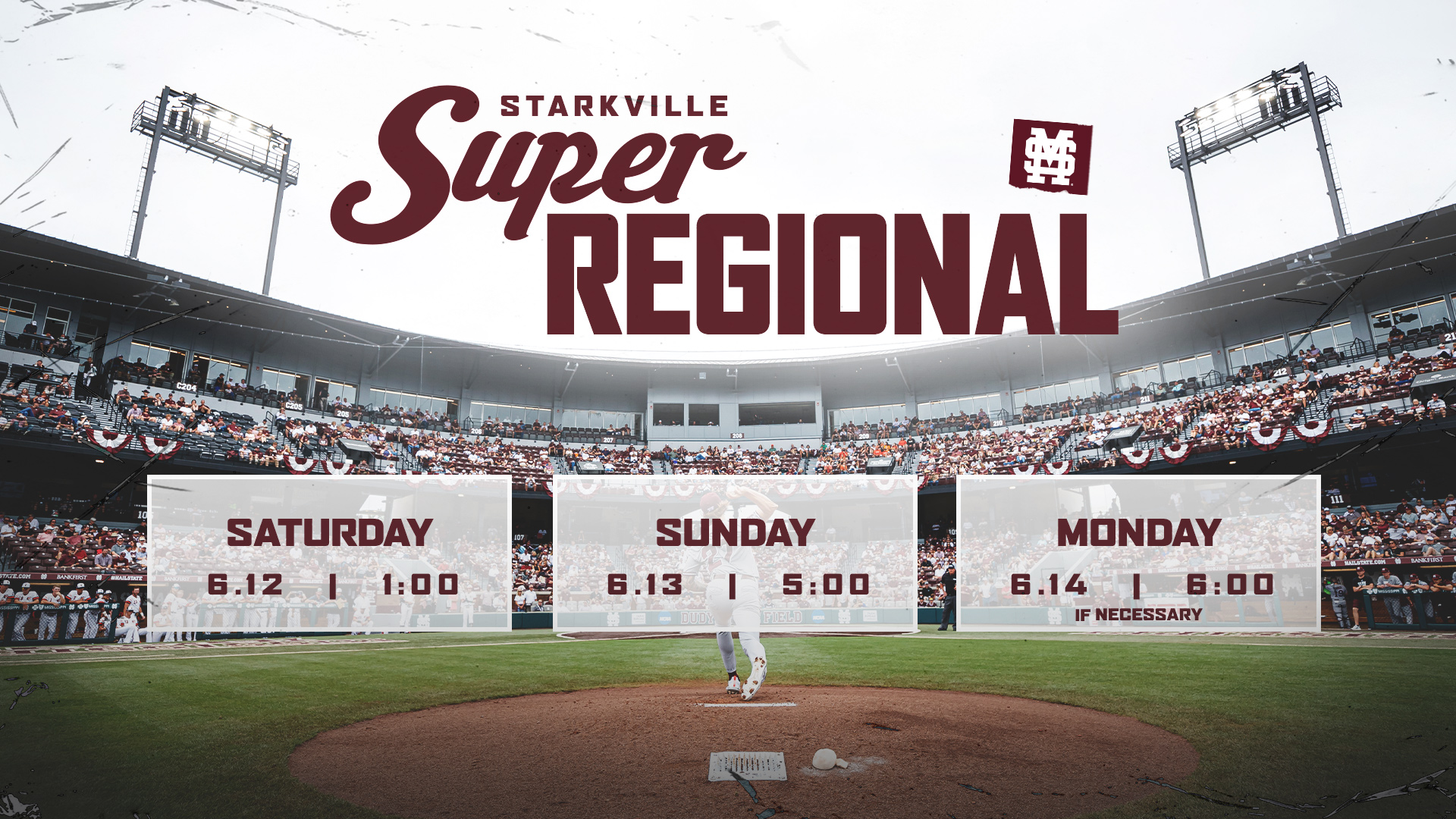 Coach Chris Lemonis' MSU Diamond Dawgs are taking on the Notre Dame Fighting Irish in the NCAA Starkville Super Regional! 
Game #1 in the best-of-three series takes place Saturday at Dudy Noble Field. 
Gates open at 11:30 a.m.│First pitch at 1 p.m.
Hail State and Go Dawgs!
Details
Location
Dudy Noble Field/ESPN
Cost
Yes; hailstate.com/tickets
Additional Information
For disability accommodation, please email marketing@athletics.msstate.edu.