July 26, 2021




5:30 pm
About this event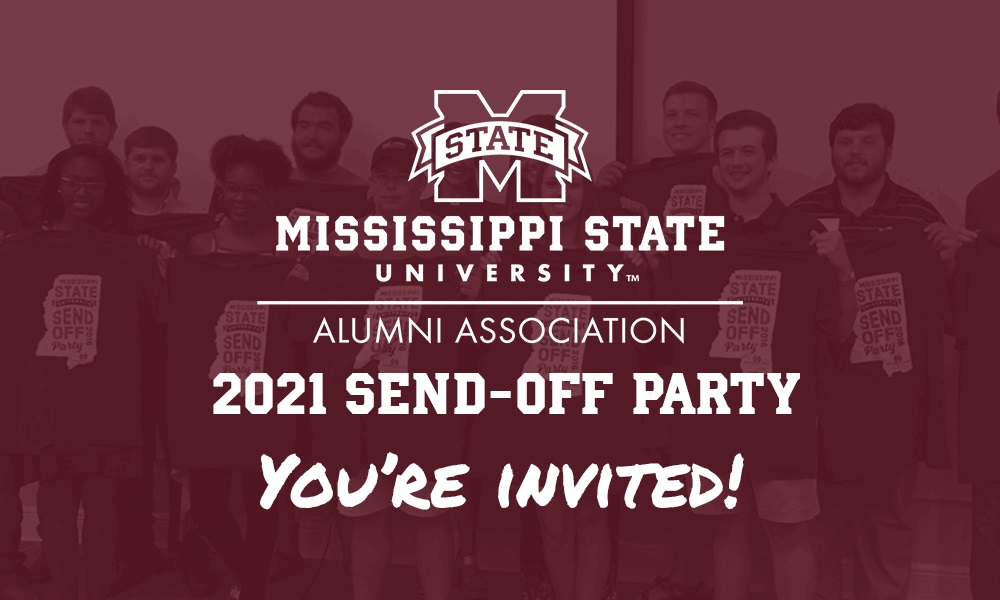 The Oktibbeha County Chapter of the MSU Alumni Association is inviting incoming freshmen and transfer students, parents, current students, alumni and friends to participate in the chapter's annual Send-off Party!
Monday, July 26
5:30-6:30 p.m.
Bost Extension Center north lawn
190 Bost Drive North, Starkville campus
Tailgate-style party
BBQ meal will be served.
Dress is casual and comfortable.
Camille Green, Miss Maroon and White 2021, will attend.
Drawing for a $500 scholarship (new student must be from Oktibbeha County and present to win)
Please RSVP by Saturday, July 24 (include number of family members who will attend): MaryAnn Latham - mal68@msstate.edu or 662-769-0230 (cell)
Rain location: Bost Extension Center Auditorium (covered)
Hail State!
Details
Location
Bost Extension Center north lawn - 190 Bost Drive North on the Starkville campus
Primary Sponsoring Organization
MSU Alumni Association - Oktibbeha County Chapter
Sponsoring Organization's Web Site
Additional Information
To view a list of MSU Send-Off Parties in your home county or out-of-state city area, visit alumni.msstate.edu/sendoff