January 17, 2022




10:00 am to 12:00 pm
About this event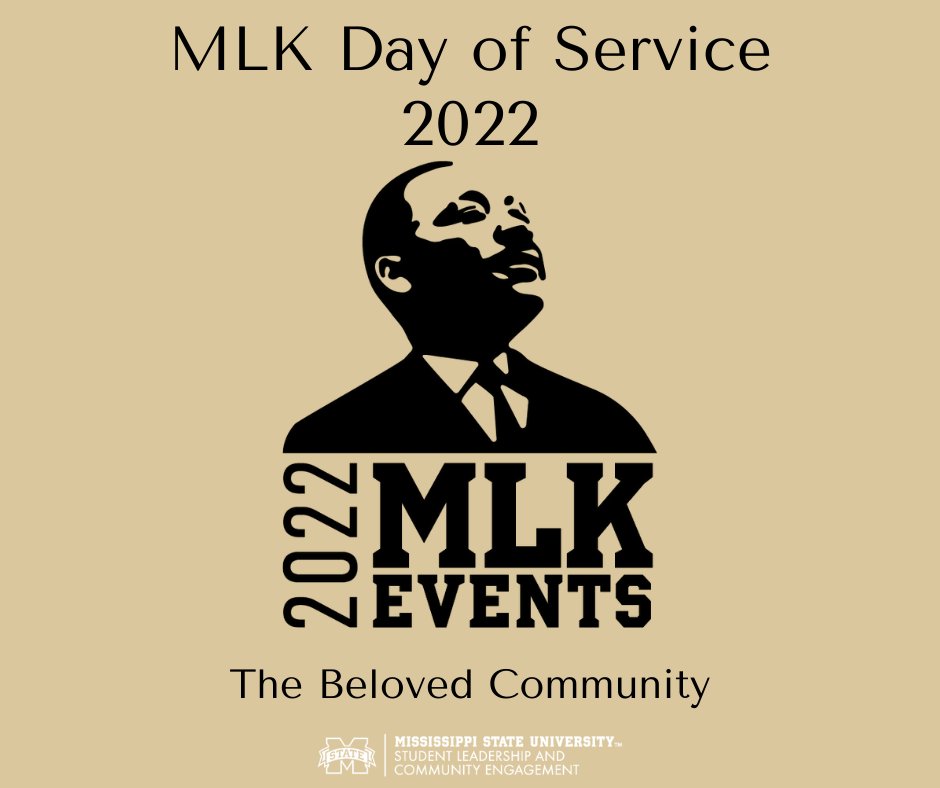 The Martin Luther King Jr. Day of Service is an annual event where MSU students, faculty, staff and community members volunteer together at service sites across Starkville and surrounding communities. 
To honor MLK's legacy, Mississippi State's Office of Student Leadership and Community Engagement and the Maroon Volunteer Center are hosting the MLK Day of Service on Jan. 17, 2022 from 10 a.m. to noon.
Those interested in volunteering are encouraged to sign up online.
Details
Location
Service sites across Starkville and surrounding communities
Primary Sponsoring Organization
Office of Student Leadership and Community Engagement/Maroon Volunteer Center
Sponsoring Organization's Web Site