August 16, 2022




12:00 pm to 2:00 pm
About this event
The Student Success Kickoff Carnival, a multi-department event, will be held from noon to 2 p.m. Aug. 16 in the Old Main Academic Center.
Targeting first-time freshmen and those living in residence halls, the event will offer tips for success before classes start. Topics include the Duo login system, Eduroam, Banner, schedules and so forth.
Pizza, ice cream, popcorn and snow cones will be available, and prizes, including season football tickets, will be given away.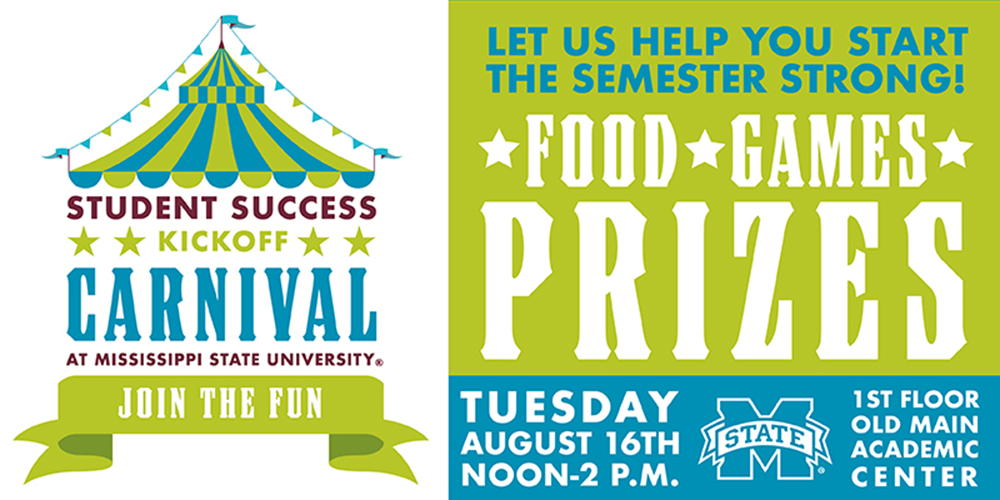 Details
Location
Old Main Academic Center
Primary Sponsoring Organization
The Learning Center
Sponsoring Organization's Web Site