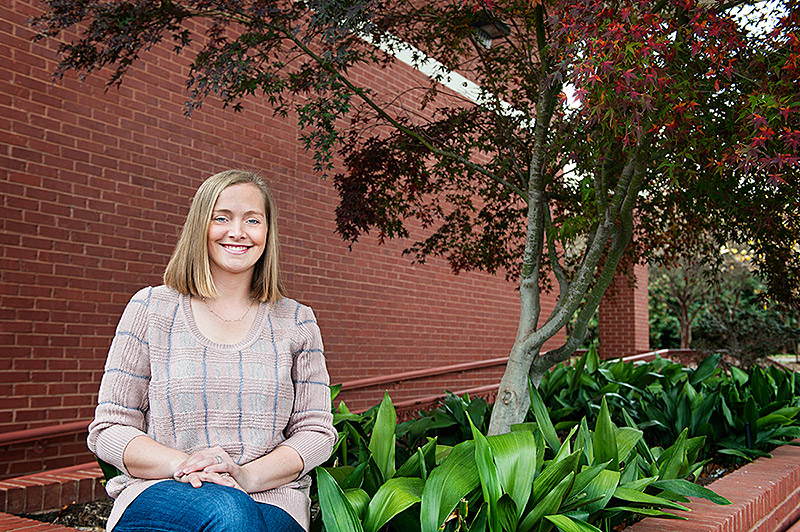 From graduate student to assistant director of health education wellness and sexual assault in the Department of Health Education and Wellness, Missouri native Leah Pylate knew that Mississippi State would be her home because of the family atmosphere on campus.
Pylate graduated from Southeast Missouri State in 2006 and, through a network of connections, found MSU. She said that MSU showed her a homelike culture where she could make a difference in the lives of students.
During graduate school, Pylate found her husband Andrew, and they married after she graduated. They moved to Jackson and then Batesville. During that time they had two girls, Andley Grace and Leni Ruth.
In 2011, Pylate and her family moved back to Starkville to make it their home. Pylate taught health promotion before moving into her current role.
"My favorite aspect of my job is that I get to help students achieve their goals by helping connect them to what they want to do," Pylate said.
She has done many events on the campus of MSU to promote awareness such as Clothes Line project, a national program designed to address sexual assault against both women and men on college campuses; Denim Day, a day people donate a pair of jeans to bring awareness to sexual violence prevention and education; and Walk a Mile in Her Shoes, a walk where male participants put on high heels to raise awareness and help prevent rape, sexual assault and other forms of gender violence.
Currently, Pylate is working on her doctoral degree in human development and family studies.
Through the years, Pylate's love for MSU has grown. She and her family love walking on campus and stopping at familiar landmarks such as Chadwick Lake and the Chapel of Memories, where Andrew and Leah were engaged.
"The campus of MSU is an inviting place that I am so happy to be a part of," Pylate said.