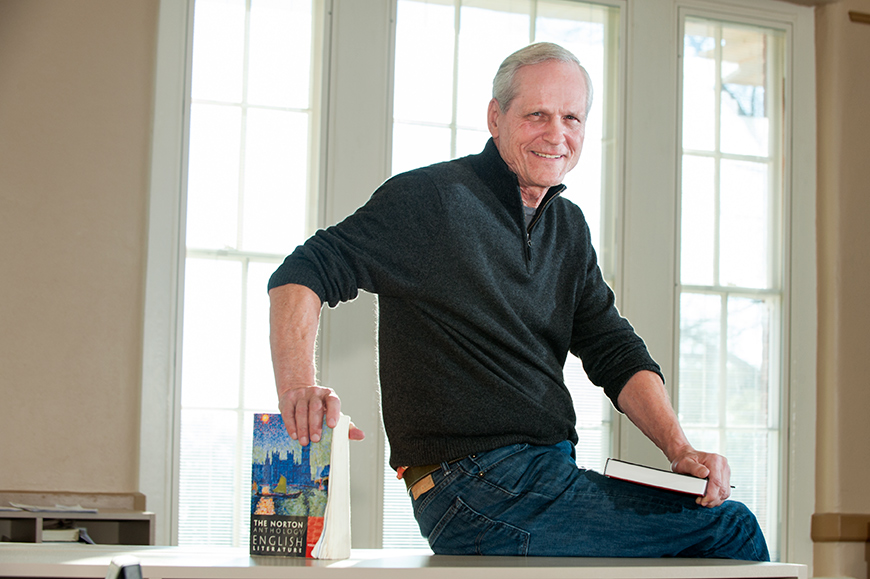 Sacrifices often must be made to pursue something you really love.
For 20 of the 40 years he has been teaching at Mississippi State, Patrick Creevy has made a 700-mile commute three weekends a month from his native Chicago to the Starkville campus. That's how much he enjoys working at the land-grant university.
After receiving a 1970 bachelor's degree from Holy Cross College in Worcester, Massachusetts, Creevy went on to complete a doctorate from Harvard University in 1975. The following year, he joined the MSU English department faculty.
"My wife Susan was an architect in Chicago, but my work was here," explained the professor emeritus who continues as a part-time departmental lecturer. "It really would have been nice to have been in one place, but we both would have never chosen other things to do with our lives."
For the most part, Susan is retired and, because the couple had purchased a farm near Starkville in 1995, she now is free to join her husband on his regular trips south.
When not on campus teaching undergraduate literature survey courses, Creevy said he devotes most of his time to writing works of fiction. Almost finished is a fourth novel exploring race relations in his Illinois hometown, he said.
"I really like to write about home turf because I feel comfortable with the place and the people, as well. For me, a novel comes out a long, long brooding. I have to be fixed on a story for many years before I start to write on it."
He continued: "As soon as you start to write, the English language takes you into all of its beauties and possibilities. Every time you paint a picture with words, there are all kinds of directions suggested by that picture. If you're writing fiction, you never pass up any interesting potential." 
It's this passion for creative thinking and writing that Creevy said he most hopes to impart on younger generations of Bulldogs.
"I have gotten to teach children of people that I've taught, and I'd still like to be here when I'm teaching the grandchildren of people that I've taught," he said. "That would be great," he added, with a smile.
"I really enjoy teaching, and I don't want to quit. I not only love what I'm doing, but also I just love Mississippi State."