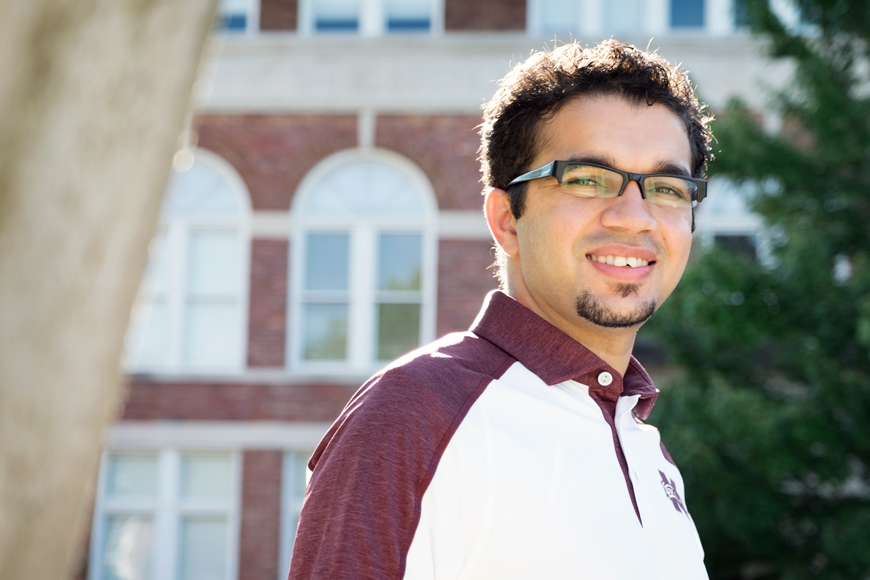 When Sushil Poudel first thought of attending Mississippi State University, he admits that his initial reaction was confusion.
"Out of all the possible big cities, I thought, why Mississippi?" Poudel said.
But after only two days in small-town Starkville and on the MSU campus, the Nepal native fell in love with the place that has now molded his long-term career plan.
Drawn in by scholarship opportunities, Poudel transferred to Bulldog Country to pursue an undergraduate degree in industrial and systems engineering. After meeting that milestone in 2013, he wasn't ready to leave his newfound home.
"I realized that this is my place," Poudel said. "This is where I want to be."
During his undergraduate studies, and now while working toward his doctoral degree, Poudel has discovered a new passion that keeps him in touch with the community outside of engineering.
Combining a love for MSU and his experience as both a transfer and international student, Poudel began mentoring MSU's international students, guiding them from recruitment to life on campus.
With experience as a peer counselor at the Holmes Cultural Diversity Center, he co-founded MSU's International Student Advisory Board and has developed materials to help new students learn their way around Starkville, ranging from how to ride the S.M.A.R.T. bus to which apartments to live in.
"I realized that other international students may face the same problems that I did," Poudel said. "I wanted to reach out to them before they got here and let them know what to do in different situations."
Poudel believes his passion for mentoring can be directly attributed to his gratitude for MSU.
"There are just no words to say how this university has shaped me," Poudel said.
With his growing leadership capabilities added to an MSU engineering education, Poudel is ready to pursue his post-doctorate career, with dreams of establishing an industrial engineering department back home.
"That is something we need," Poudel said. "And I want to introduce a new field to the people at home."