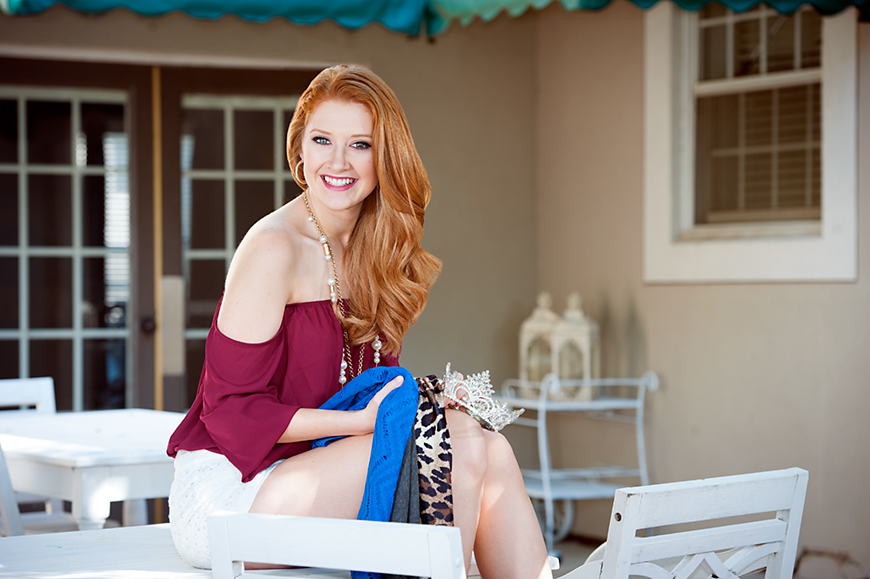 At age 19, Chickasaw County native Molly May faced an obstacle most women hope never to confront.
When the senior communication/public relations major was 8, her mother had been diagnosed with breast cancer. "I watched her go through treatment and undergo surgeries, all as a single mom," the Houston resident recalled.
That her mother carried the BRCA1 breast cancer gene meant May ran a 50/50 chance of it being passed along. "I knew I would get tested once I turned 18; it just all came so much more quickly than I thought," May said.
The medical examination not only found May carried the gene, but that there was a mass in her left breast. Those revelations led her to undergo a double mastectomy the following year.
Almost three years later and recovered fully, May now is on a mission to support breast cancer patients and survivors worldwide. Among other actions, she has launched a "Bald is Beautiful" campaign inspired by her mother's struggles with chemotherapy.    
"My mom always would prefer to wear head scarves because the wigs were so itchy and way too hot, especially for Mississippi," she explained. "Most of the scarves we found, however, were filled with loud, busy patterns.
To address the situation, the Dean's List Scholar now creates beautiful, solid color scarves and hats—all handmade—for distribution around Mississippi. Her goal is "to donate 10 scarves or hats to every breast cancer treatment facility in the state."
May said she is grateful to be at Mississippi State because the state's most populous university campus provides a major venue for sharing her story and mission. MSU even provided an opportunity as far back as her senior year in high school when she was invited to sing at many of the Breast Cancer Awareness football and basketball games here, she said.
She also appreciates campus-wide awareness campaigns now underway. "It seems as if during the whole month of October, there is something on the Drill Field regarding breast cancer," May said.
More recent personal opportunities came in April when May was crowned Miss Maroon and White 2016 and last month when she was chosen Miss Mississippi State University 2017. In each competition, breast cancer awareness was her platform.
Both were "great ways of representing my university," she said.
As to the future, May hopes to take her message and mission to the Miss America Pageant.
"I just want to go wherever I feel led," said May.