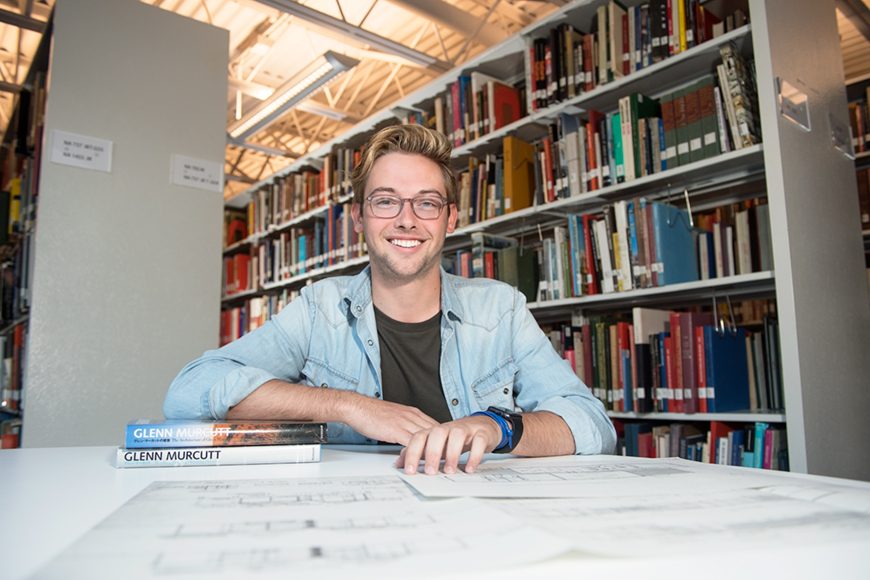 When one door closed for Mississippi State architecture major Zachary Henry, assistance from a Starkville couple helped open another for the fourth-year student from Knoxville, Tennessee.
A proposed travel scholarship to Australia didn't work out, but Henry's situation was back on track after his part-time boss, local architect Briar Jones, and Jones' wife Michelle decided to personally fund his travel and research project. "Architecture is best experienced firsthand," Briar Jones said, in explaining the couple's support.
Henry wanted to study four buildings designed by international award-winning Australian architect Glenn Murcutt, who Henry said is the only practicing designer whose buildings function as machines.
The overseas journey of the Dean's List Scholar and Shackouls Honors College member began with an interview with Murcutt at his home in the Sydney suburb of Mosman. "I've never met someone so passionate and humble about what they do," he observed.
During their conversation, Henry was happy to learn that Murcutt's instructional methods are similar to those of Mississippi State architecture professors. The well-known architect who also is a University of New South Wales faculty member assured Henry that he is "getting a fantastic education" at Mississippi State.
"I knew that, but being reassured by the winner of a Pritzker Architecture Prize and Alvar Aalto Medal was just icing on the cake," Henry said.
The remainder of Henry's trip involved data collection on how Murcutt-designed structures respond to their physical and built environments. He is using the data to create 3-D modeling software for detailed examinations of the buildings.
Henry plans to present his research for the honors college's Oxbridge Tutorial, as well as at architectural conferences and other professional venues, in a published report and, eventually, in graduate school.  "I'm excited to see where it goes," he said.
Zachary Henry had the opportunity to visit with award-winning Australian architect Gleen Murcutt during his recent scholarly travels. (Photo submitted)