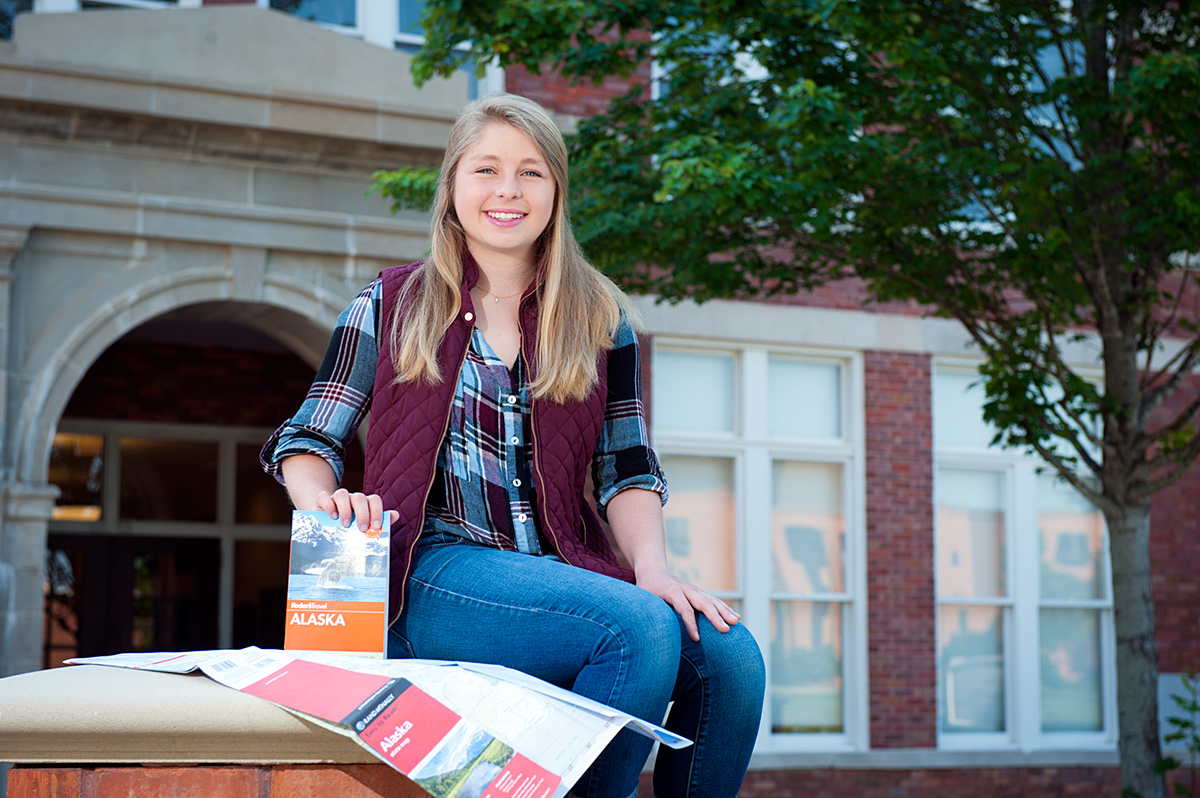 Growing up with a military father has allowed Emily S. Turner to experience living around the world. Her time as a Mississippi State University civil engineering major and her experiences moving and adjusting to new communities have emboldened her to set high standards and reach far and wide to attain her goals.
This summer, the senior is interning with the U.S. Army Corps of Engineers in Anchorage, Alaska. She is part of the Department of Defense's Science, Mathematics And Research for Transformation (SMART) program, and a SMART scholarship is covering her MSU tuition and providing a stipend. Turner also has committed to work with the U.S. Army Corps of Engineers in Alaska for at least two years after graduating in December 2018.
"Since it's a commitment after you graduate, they want to make sure you like the area," she said, explaining an earlier site visit. "I just fell in love with it."
Turner is in a rotational program, which allows her to work in different roles over the summer. Her experience includes working with environmental objectives for Formerly Used Defense Sites (FUDS) and with infrastructure issues as part of a civil and sanitation program. She's even venturing out to the tundra where icy travel makes a day's work a true adventure.
"Civil engineering is probably one of the broadest fields in engineering. I'm leaning more toward the water side of it—either environmental or hydrology," Turner says.
She says her close-knit family enjoyed special times together as they transitioned from place to place with her father who served in the U.S. Army for 33 years before retiring to Alabama. They have strong family ties to Mississippi, and both her parents are MSU alumni.
"I wouldn't have grown up any other way, honestly. People ask me if that was a hard life. I guess it was, but there is a richness that came with that life," she says, adding that her last two years of high school in Seoul, South Korea, "were probably the best experience we could have ever wished for."
After living in areas such as Hawaii, Georgia, Arizona, Virginia and Belgium, Turner says moving away from her family to college was not so daunting as a freshman. Fortunately, her family also moved stateside when it was time for her to come to MSU, and now they are just a few hour's drive from the university.
"I adjusted a lot easier than some people did. I think coming from a military background helps," she says.
At MSU, Turner has been president of the Society of Women Engineers, worked with the university's Supplemental Instruction program to help other students with challenging coursework, and she has been an active part of the leadership team at the Wesley Foundation.
Turner says the best thing about MSU is the connection she has made with many other students throughout her time here. "I've met so many friends – not just engineers, but other people in other disciplines. They all are so different, but all are so awesome."