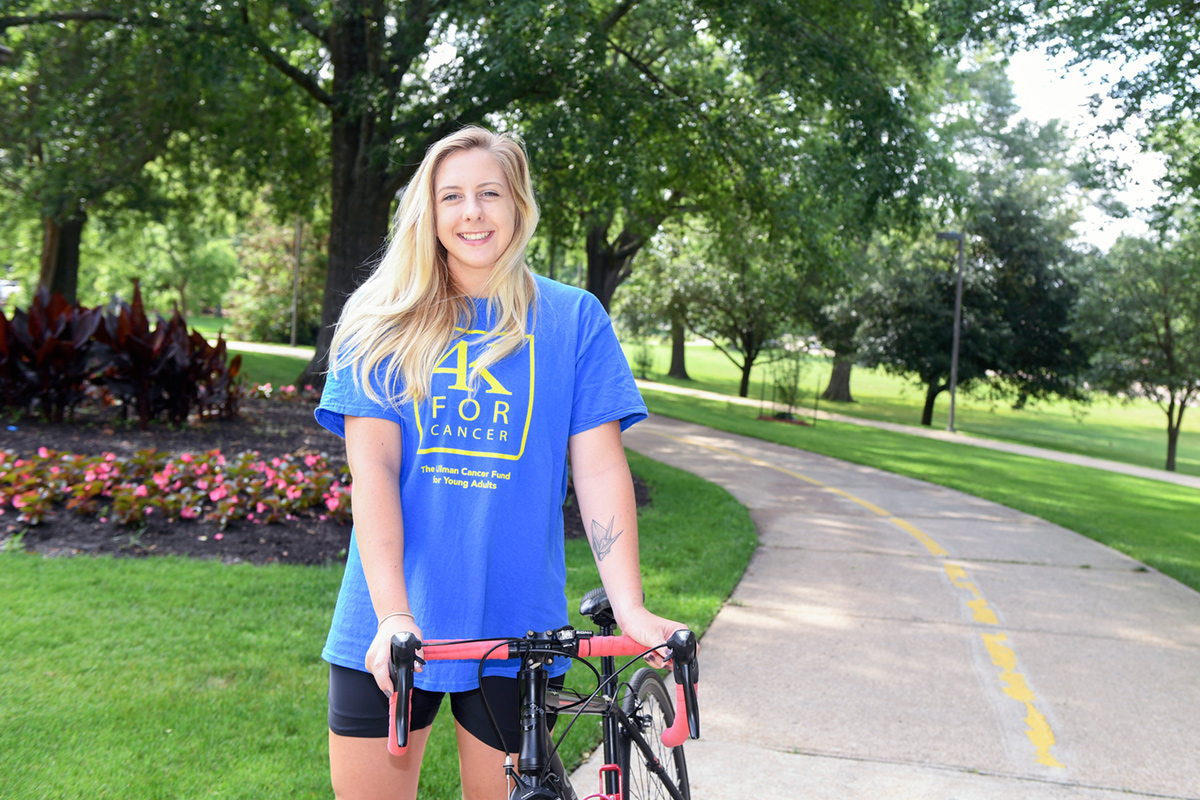 Heather Hardman wanted to spend her last summer before graduation "doing something bigger than herself."
In her search, the Mississippi State graphic design senior stumbled upon the 4K for Cancer website. The program allows 18-25 year olds the opportunity to give and get support within the cancer community as they bike or run 4,000 plus miles across the country.
Now part of Team Seattle in the program, Hardman joined 24 other college students in Baltimore, Maryland, this week.  Together, they are biking across the country (through sites such as the Appalachian Mountains, Lakes Michigan and Chicago, the Badlands, Mt. Rushmore and the Olympic National Park), and plan to end their journey in Seattle in mid-August.
Hardman and her teammates will be raising funds and awareness for cancer along the way, visiting treatment centers and delivering scholarships. They will dedicate days of the journey to people they know who have battled cancer by writing these names on their legs. Hardman has had friends and family members who have had cancer, as well as her childhood figure skating coach. (See her dedication list here.)
The graphic design student has taken on several additional roles for the trip.
She was part of the committee that designed the team jerseys.
"I think we rotate out three all summer," she laughed. "Hopefully there will be laundry facilities at some of our host sites."
And, some of that responsibility is on her. As a leg leader, she was in charge of finding hosts (lodging and food) for twelve of the cities they will stop in – all around 50-100 miles apart.
"It was easier than I thought it would be to find people willing to help," she said. "Anytime I called a church or others who have helped in the past, they have been so welcoming."
Hardman won't have much time to relax at these stops, though; she is social media coordinator for her team and will be blogging about the experience at seeyouinseattle.tumblr.com. She will keep an updated map with her team's current location and post photos and details from each day.
She is excited about the journey – getting to know this group of like-minded students, exploring new states and pushing herself to the limit – all for a good cause.