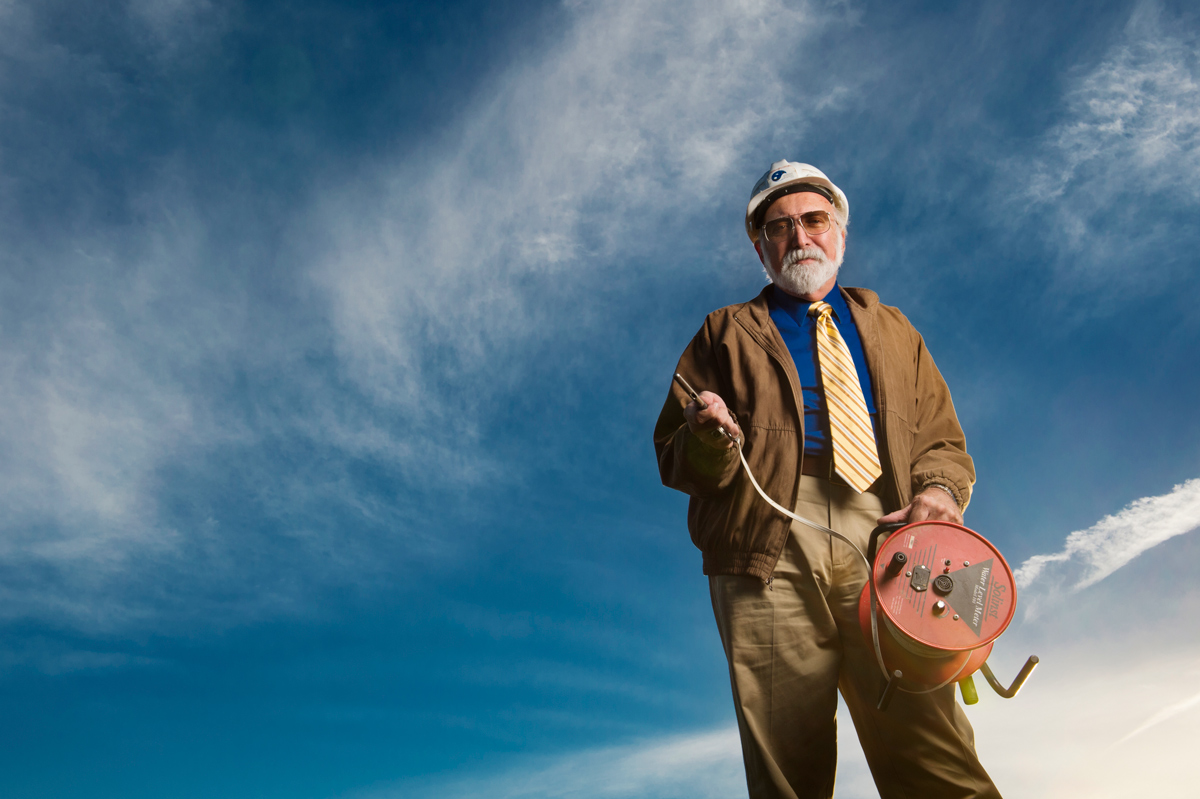 When Dennis Truax came to Mississippi State University in 1976 to pursue a master's degree in civil engineering, he expected to obtain his degree and then leave to become an environmental engineering consultant in Maryland.
When the consulting firm he was going to work for delayed its opening, Truax decided to stay at MSU and continue to teach and do research. Four decades after arriving in Starkville, the James T. White Chair and Department of Civil and Environmental Engineering department head jokes that "the university has never quite been able to get rid of me."
After completing his master's degree, Truax went on to become an instructor in the department and was promoted to assistant professor after completing his doctorate in the field in 1986. Twenty years later, Truax was tapped to lead the Department of Civil and Environmental Engineering.
"The positions I've held have afforded me some unique opportunities to make a difference," Truax said. "I think, at the end of the day, I can say that I've made a positive difference in the lives of students and I hope that I've done so for the faculty and staff. I hope that I've made a positive impact on this university and the state and the community in which it resides."
Truax twice has served on the American Society of Civil Engineers Board of Directors and currently is on the Mississippi Board of Licensure for Professional Engineers and Surveyors. Through ASCE, he served on a taskforce that evaluated ways to make Engineers Without Borders a more sustainable organization. At MSU, he helped launch and now advises the student chapter. Last year, the group completed implementation of nine water wells in rural Zambia, providing sources of clean drinking water to approximately 10,000 people. An MSU Engineering Without Borders team is returning to Zambia this summer to finish the project.
"We looked for opportunities, ways of engaging," Truax said. "Through the work of the students, we were able to develop a program that has been doing good work in Zambia."
Closer to home, Truax is helping facilitate the construction of MSU's planned new building for the Department of Civil and Environmental Engineering. The new facility will have state-of-the-art research and teaching labs, offices and classrooms. Truax said the facility will enhance the department's ability to instruct, attract and teach new students and attract new faculty.
Although there have been many changes during Truax's 41 years at MSU, he said one constant is that the students are not deterred by adversity.
"The advantage that our graduates have is one of understanding what it means to work hard and persevere, be dedicated and have a vision," Truax said. "Adversity does not deter the majority of the students that we have. That is an attribute that makes our graduates a valuable resource to employers. It's why we have employers from all over the country coming to hire our graduates. I tell students in the introduction class that what we're doing is preparing them to answer questions or solve problems that we don't know exist today. We give them a skill set that is current, dynamic and appropriate for today's civil engineer and the civil engineers of tomorrow."