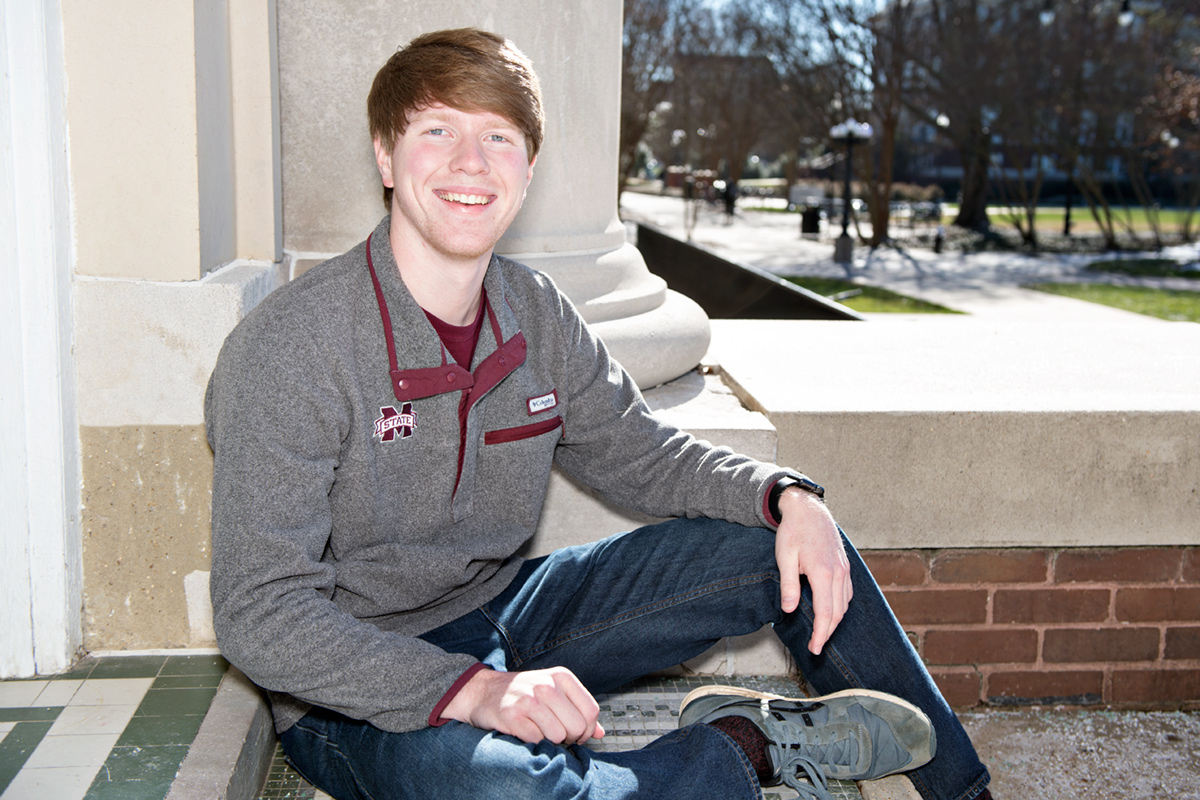 Starkville native Jacob Easley stayed local when he decided to attend Mississippi State University in 2016, but his experience at MSU has helped him gain a global perspective on engineering.
As the son of two MSU employees, Easley has been around the university for most of his life. During his senior year at Starkville High School, Easley enrolled in classes at MSU that he could take after school.
Now a junior in the James Worth Bagley College of Engineering, Easley hopes to use his degree in mechanical engineering to help mankind reach places it has never been before.
"Even though I'm a mechanical engineering major, one of my big interests is the aerospace industry," Easley said. "Those fields overlap a lot. I really want to work somewhere like NASA or Boeing and contribute to the space launch system, rocket systems that will bring man to Mars or the moon. I feel like space is one of the last things with so many mysteries and so many things we don't know."
Easley, who is a Provost Scholar and member of the Judy and Bobby Shackouls Honors College, spent three weeks in Scotland last summer as part of the prestigious Fulbright Summer Institute. He was one of 10 American undergraduate students selected to participate in the program, during which Easley studied the research and innovation practices that have shaped Scotland's technological abilities.
"A lot of the things I learned in Scotland will help me here, but a lot of the things I witnessed in Starkville before going to Scotland made that opportunity even better for me," Easley said. "The research we do here is very innovative and helps people. As a researcher and as an engineering student, that's exciting."
Throughout his time at MSU, Easley has worked with faculty researchers. He worked with a physics professor on nuclear physics research and currently works on additive manufacturing research at the Center for Advanced Vehicular Systems.
In addition to gaining exposure to multiple STEM fields, Easley said he has enjoyed the connections he has made with MSU students from across the country and the world.
"One of my biggest things I'm glad I did my freshman year was live in Griffis Hall," Easley said. "It was great to meet that community and see everyone come together. A group of us would be in Griffis Hall at some point every night studying on the second floor. That was kind of our space to hang out. To be able to have that kind of community is something I miss even now that I'm living in an apartment off campus."