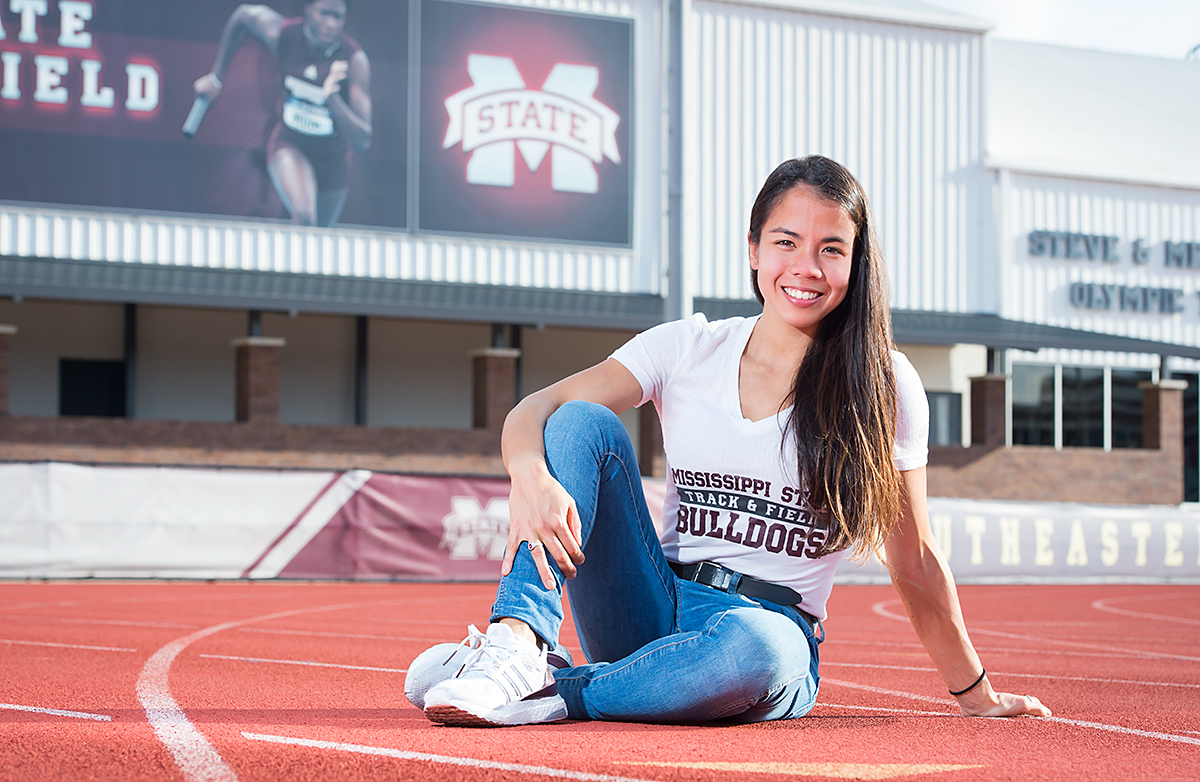 Coming to the United States to attend college was a new adventure for Marta Pen Freitas. She had nearly finished a physiotherapy degree in her native Portugal when she was offered a scholarship and chance to pursue her dreams of running track and competing for a national title in the U.S.
Freitas received multiple offers before choosing Mississippi State to become her second home.
"I came here hoping to become a national champion and an Olympian," Freitas said. "It's pretty awesome to see that two years later, I ended up making those things come true."
Freitas specializes in middle-distance running, specifically 1,500 meters. She is an Olympian for Portugal and competed in the 2016 Summer Olympic Games in Rio de Janeiro, Brazil.
She also became the 2016 1,500-meter U.S. NCAA National Champion competing for Mississippi State. Freitas said when she thinks about MSU and her career as a Bulldog, she always will remember winning the 2016 national championship after a fall ended her race in 2015.
Now that her NCAA eligibility is up, Freitas is running professionally for her home club in Portugal, while continuing as an MSU senior management major in the College of Business.
She said MSU has not only given her a platform for success as an athlete, but the university also has helped her grow as a person. She feels that her coaches, along with other track-and-field staff, really care about nurturing students.
Freitas said she is proud to be a runner and a representative of Mississippi State. She explained that running is more than a sport. It also is about people.
"The bonding that my teammates and I created made everything worth it," Freitas said. "Losing a teammate like we did last year really shows us how important we all are and what the meaning of family truly is," she said, referring to the loss of her teammate Kaelin Kersh, who died in an automobile accident last spring. The team is still recovering from the devastating loss.
Freitas said everyone on the team has had an influence on her, and everyone cares about one another.