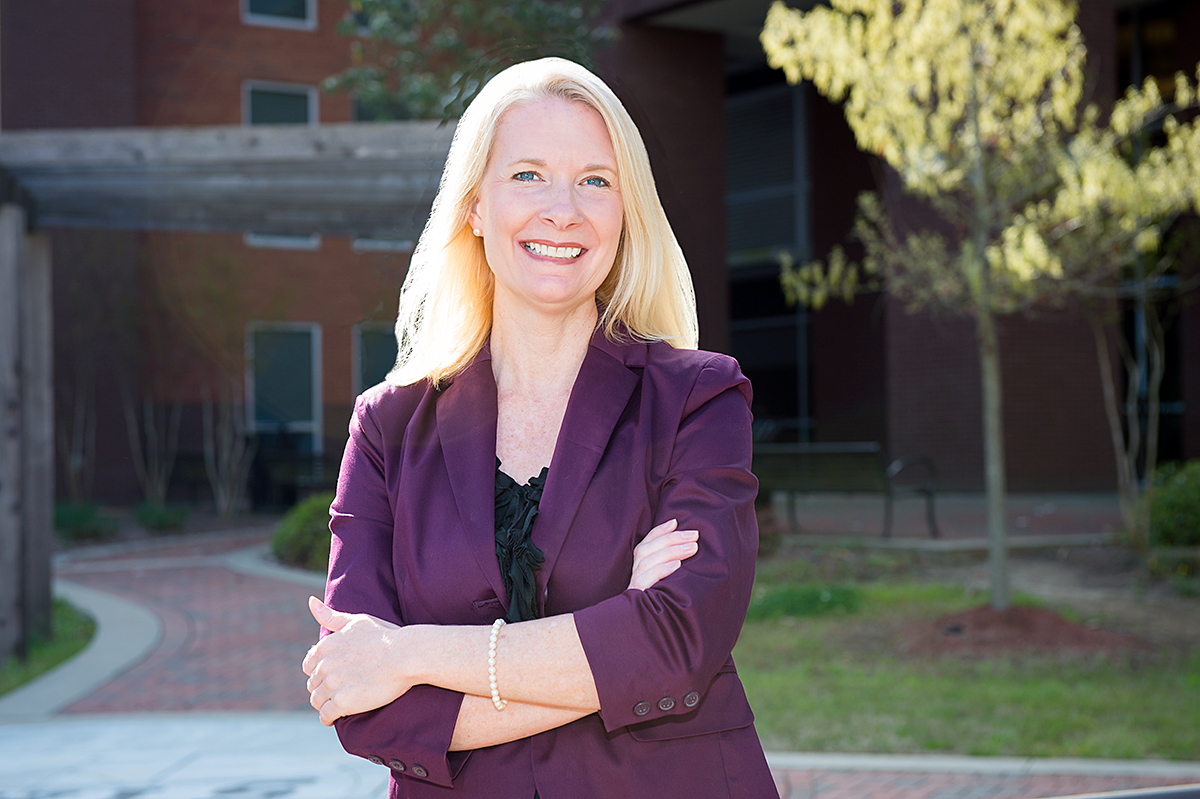 Starkville native Lari Wright has spent the last 16 years wearing "many hats" to help make Mississippi State a better place.
After four years working in the athletics ticket office, Wright spent 12 years working in MSU's Department of Housing and Residence Life. This summer, she began a new role in the university's Division of Development and Alumni, where she serves as administrative assistant to the division's vice president.
"I have an amazing opportunity to help support a division that will assist students in achieving their goals of earning a college degree," Wright said. "Having the ability to keep alumni and friends connected with the university has been a fun and rewarding experience."
A two-time MSU alumna herself, Wright has earned bachelor's degrees in communication and business administration. She is currently pursuing a master's degree in public policy and administration.
When Wright first graduated from MSU, she spent a year working for a pipe valve distributor in Roswell, Georgia. Through that experience, she learned several lessons about the construction industry that benefitted her work in housing at MSU, where she oversaw areas such as guest housing, summer camps, housing assignments and marketing.
"I even learned how to fix a toilet on the fly, and that turned out to be useful information when it came to housing," Wright said. "It's always fun to go in and identify an issue and get it handled."
Wright has called Starkville home for the vast majority of her life. She said the same sense of community that makes the town a nice place to raise her two sons also makes it a welcoming environment for students who are often living away from home for the first time.
"I think Starkville has a unique quality about it," Wright said. "The city supports the university and vice-versa. I don't think you see that in every college or university town. Once people get here, they feel that sense of community and sense of family."