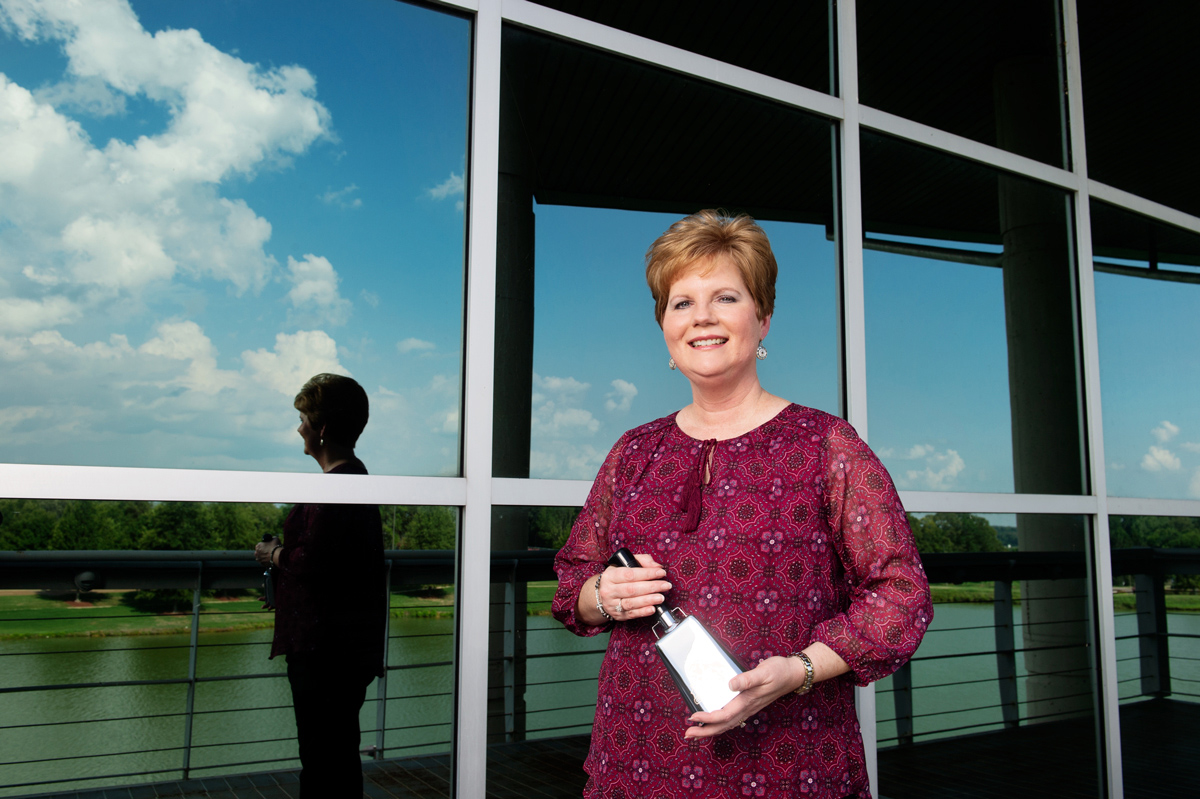 In her playbook of life, Janna Flint's winning combination for a meaningful career is simple—work at a place you love with people you love.
A native of Sturgis, Flint graduated from MSU in 1992 with a bachelor's in office administration from the College of Education. Following her graduation, she worked for one year at the Starkville Chamber of Commerce before returning to her alma mater, where she spent four years in the President's Office and nine years in the Office of the Vice President for Research and Economic Development. Now in her 12th year as an administrative assistant in the Department of Athletics, Flint is one happy Bulldog.
"It was home," she said of her decision to return to MSU. "I never thought of going anywhere else. The university is a great place to work, and I'm happy with what I'm doing."
Throughout the year, Flint assists with scheduling, coordinating meetings and completing other important tasks for MSU Athletic Director John Cohen.
"John truly cares and is vested in this place. It's nice to have the stability he provides," Flint said of the MSU alumnus and former baseball coach who has led the Bulldog athletic program since 2016. "It makes me happy to see my boss do well. He is a great leader. My role is to help build him up and others on our team. I want them to excel. There is no 'I' in team. That's part of being in the Hail State family."
Flint strives each day to be a go-to person for her department, which she said provides a supportive environment conducive to growth.
"Change is good. It usually means progress," Flint said. "You have to learn how to adapt. That's everywhere, but especially true in the world of college athletics. When people call or visit, I want them to feel comfortable and welcome here. Everybody deserves respect. When I answer the phone, people may just want me to hear them out, so I listen."
"It's nice to see and bond with the student workers and student athletes," Flint said. "Coaches teach our student athletes the people skills they need to advance in life, and it's great to see them go on and be successful."