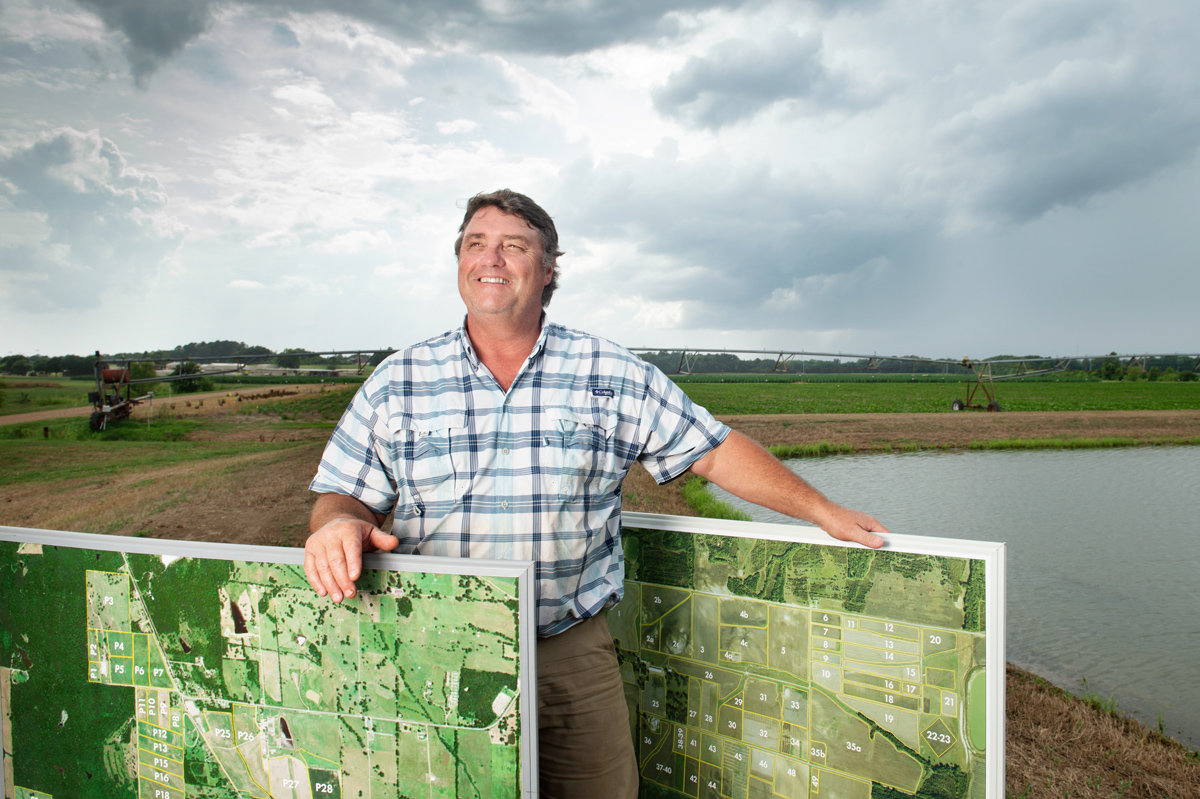 It's a summer afternoon and the MAFES R.R. Foil Plant Science Research Center, or North Farm as most know it, is abuzz with activity. Research faculty, staff, graduate assistants and student workers are trying to get as much work done as possible in the field before an afternoon thunderstorm drives everyone indoors.
As the superintendent of the Department of Research Support, Keith Daniels likes to arrive by 6 a.m. each morning before "that whole parking lot fills up and it's like someone kicked the top off an anthill."
The 1983 MSU agricultural engineering technology and business alumnus oversees facilities for the university's College of Agriculture and Life Sciences, College of Forest Resources, Mississippi Agricultural and Forestry Experiment Station, and the Forest and Wildlife Research Center.
Whether it's helping MSU scientists conduct research that helps feed and clothe the world or responding to a natural disaster, Daniels lends a hand wherever he and his crew of 31 fulltime employees are needed.
He oversees the management and maintenance of all the equipment, land, feed, fences, roads, and facilities for such places as North Farm, the MAFES H.H. Leveck Animal Research Center, known as South Farm, and the MAFES Black Belt Branch Experiment Station in Brooksville, among others. Tasks include helping researchers ready plots and equipment for planting, building sheds, laying concrete or unloading bridge timbers, just to name a few. After Hurricane Katrina, Daniels carried a crew and equipment down to the Gulf Coast, and stayed 10 days getting potable water back online, providing clean up and repairs, and clearing trees for several MAFES branch experiment stations and the Crosby Arboretum in Picayune. His team also helped with clean up at the University of Alabama following the 2011 tornado in Tuscaloosa.
Daniels grew up on a row-crop and cattle farm in Tipton County, Tennessee, with a love of agriculture always in his blood. After graduation, Daniels went into agricultural chemical sales. When the opportunity arose to join MSU as an assistant research support superintendent in 2002, he jumped at the chance. By then, he, along with his wife and three daughters, were living in Starkville. His parents had also moved to the area.
"The position at MSU gave me the chance to still be a part of farming, but in a different capacity," said Daniels, who was promoted to his current position in 2010.
Daniels said he has an outstanding crew. Whatever task they are given, his team is happy to help. He also finds the projects rewarding.
"I love helping growers, and I love working for our researchers and faculty out here. That's where my satisfaction comes from."