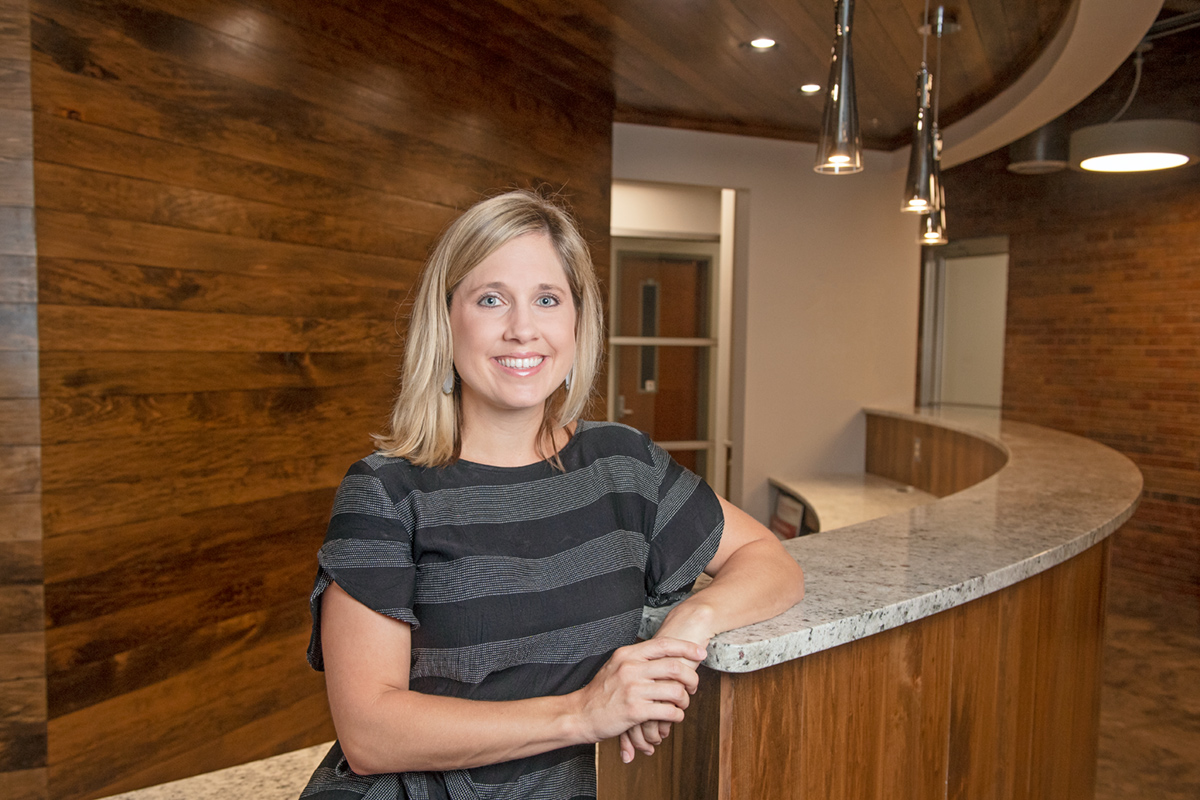 Lindsey Ketchum's career in interior design started at a young age, as she explored her grandfather's Western Auto store in Wetumpka, Alabama, and set up window displays. Now, Ketchum is the university interior designer at her alma mater, Mississippi State.
"It's enjoyable, to me, being back on campus as a professional and actually designing spaces where I went to school," Ketchum said. "It feels like home and I have a passion to make it better."
Ketchum graduated from MSU's interior design program in 2006 and moved to Atlanta to work at a hospitality design firm. However, she soon moved back to the Starkville area and began working at Shafer and Associates, where she used her expertise on projects for colleges and universities throughout the state.
After nearly a decade, Ketchum made a "seamless change" in 2015 to her current job at MSU, where she is a senior project manager in the Office of Planning Design and Construction Administration. Since joining the MSU staff, Ketchum has turned designs into reality at the Butler Guest House, Office of Sponsored Projects in Etheredge Hall, and the Department of Marketing, Quantitative Analysis and Business Law in McCool Hall, among others.
"It can be anything from updating an office with paint, new carpet, or new lighting, or it could be taking a department and reorganizing the space," Ketchum said. "I enjoy the transformation of taking older facilities and making them new and exciting, and walking the customer through that process."
"My ultimate goal is to make the users want to stay in the space," she added. "Sometimes we'll use Mississippi State colors and tie in other university elements while also reflecting the department. Each building has its own style and feel. You have to stay true to the architectural elements and features while meeting the customer's needs."
As she designs educational spaces, Ketchum remains passionate about education itself. In 2015, she received a master's degree in interior design from the University of Nebraska. She has taught classes as a lecturer at MSU and currently serves on the interior design program's advisory board.
Ketchum said her time in the bachelor's program as an MSU student gave her exposure to a wide variety of design specialties, such as healthcare, hospitality and office design, which has allowed her to be more flexible in her career.
"I've enjoyed maintaining that relationship," Ketchum said. "The faculty have all been very supportive in helping me grow professionally. They care about their students, even after they leave."