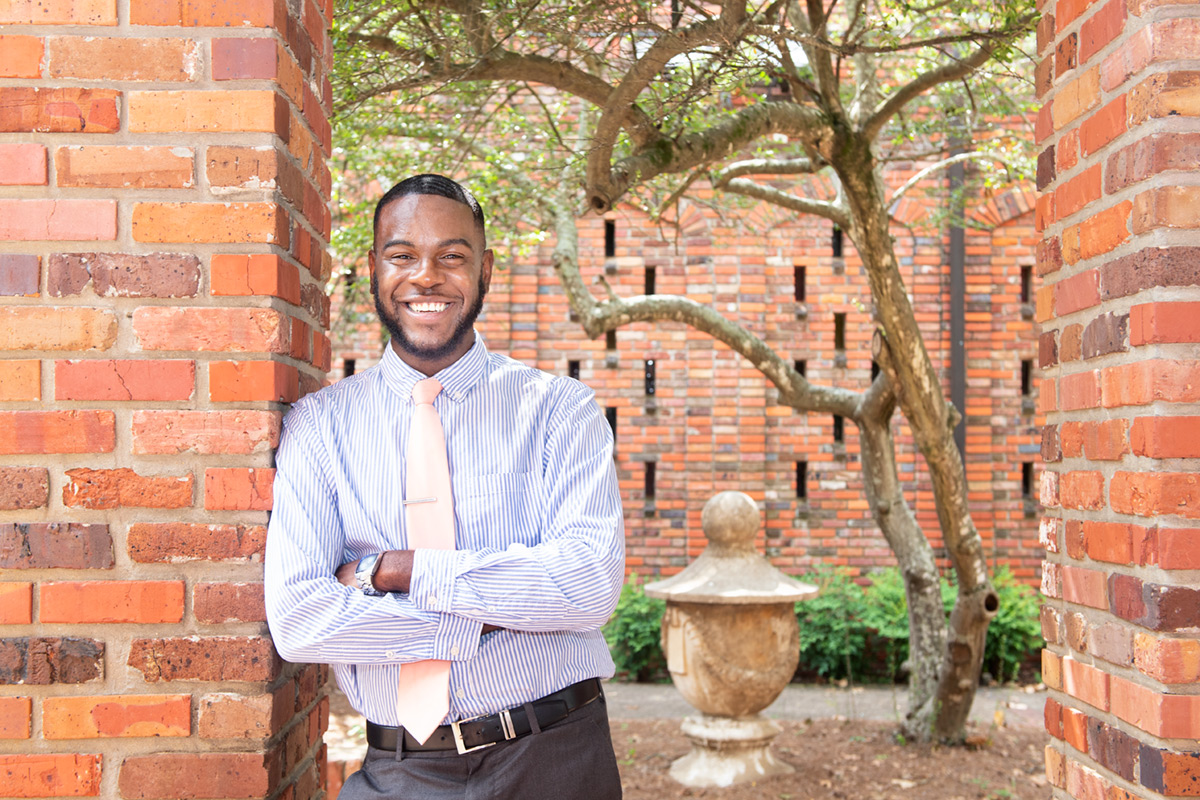 For Kendrick Addison, summers at Mississippi State are not too different from the rest of the academic year. Addison has enrolled during the summer terms throughout his college career because he values the opportunity to focus his undivided attention on one course at a time.
"My time at MSU has been great and very eye opening. It's been really difficult, but I just finished up my minor in math," said the senior electrical engineering major from Southaven who is originally from Memphis.
"I work three different jobs. I've always juggled two or three jobs," he said.
"The electrical engineering coursework is challenging, but I can focus in the summer by taking one class versus taking five," Addison said.
He explained that in choosing to study electrical engineering, he knew the curriculum would be a challenge. "I was hungry and eager to do better and change my situation," said the first-generation college student. "I knew I had the capability to finish."
Addison is a student worker in the Office of Financial Aid, and has been part of the Bulldog Calling Center. He also has worked special events and held other local employment during his time in Starkville.
On campus, Addison said resources such as The Learning Center have been excellent.
"When I started looking at my academics as a job, that's when I began to understand what the professors wanted from me," he said.
"God and my mom have been my inspiration and motivation," Addison said. He also noted that during his freshman year, then-senior electrical engineering major Wilbert Spates befriended him and served as a mentor. Spates graduated in 2014, but continues to stay in touch with encouragement and advice.
"When I count my blessings, I have to count him twice," Addison said.