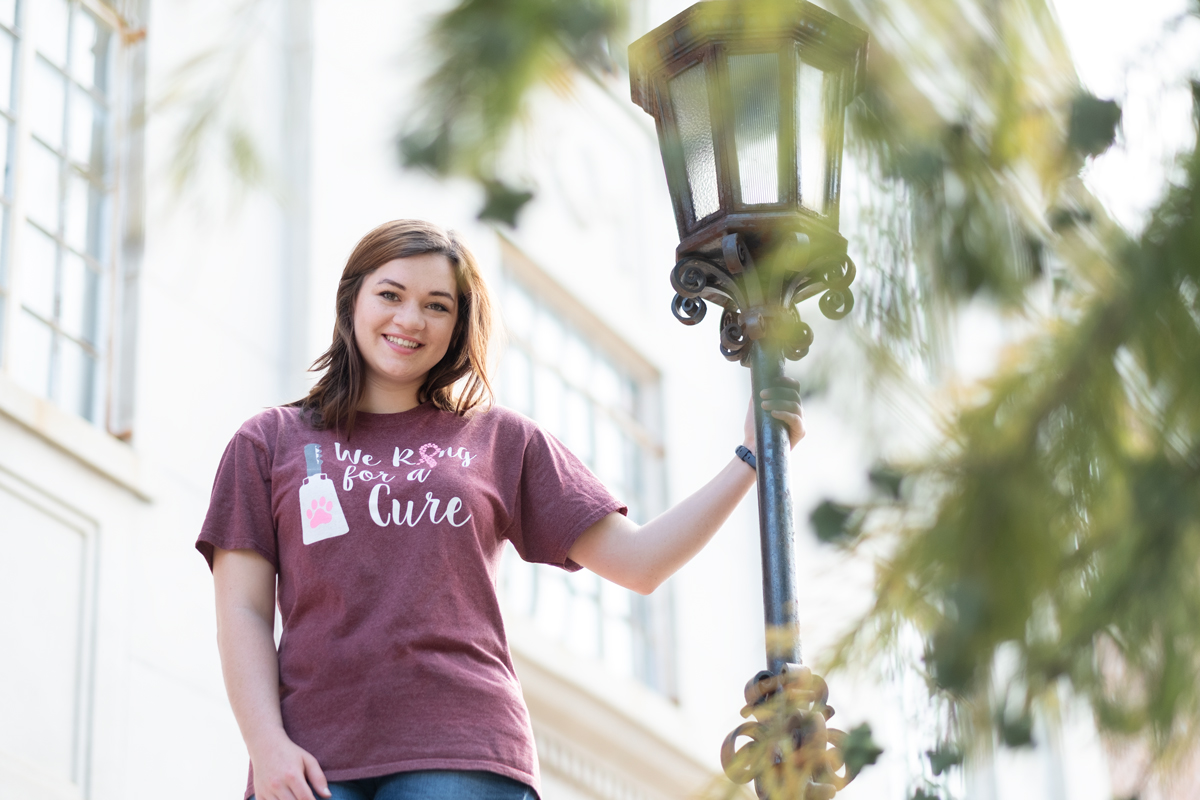 Stephanie Parsons' time at Mississippi State has been filled with opportunities she never expected.
An unforeseen encounter shortly after arriving at MSU that led Parsons to join the Vietnamese Student Association and learn about different cultures.
"During the first couple weeks you were able to go meet different clubs and see what you wanted to join," said Parsons, a Tishomingo native. "My roommate was Vietnamese and she wanted to go to a meeting, but she didn't want to go by herself. So I went, I made a bunch of friends and I just kept going."
Parsons now serves as the association's historian. In addition to the Vietnamese Student Association, the junior psychology major also has been heavily involved with Theatre MSU. She became interested after performing at MSU for high school theatre competitions. She has filled backstage and onstage roles in five productions since becoming a Bulldog.
"I like being onstage because I did that all through high school and it was fun, but backstage is where all the on-the-fly stuff happens," Parsons said. "During one show, we were still painting a bed between acts one and two of our first performance. It's more exciting backstage, but I prefer onstage because I love acting and singing."
Parsons initially came to MSU because it "felt like home" when she came for campus visits and to hang out with friends from her hometown. However, she was unsure of what she wanted to study. Assessments and advising from the MSU Career Center helped her realize psychology was the right field for her.
"I was trying not to be a psychology major, because my mom was in psychology, and I thought I didn't want to do that," Parsons said. "But I fell right into it and loved it. I seem to be good at it. It's just the perfect match for me."
After finishing her bachelor's degree, Parsons hopes to pursue graduate studies with the end goal of working on curriculum for K-12 education. She said her professors have a passion for what they teach, which makes it easier for students to develop a passion for the subject and the university.
"I love Mississippi State," Parsons said. "Being a student here has been awesome. I've had every kind of opportunity that I never expected. I'm doing a lot of things that are really cool and they're prepping me for the future."